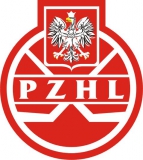 Poland
Year of foundation: 1926
Colours: white, red
Club status: active
Address: Polish Ice Hockey Federation
M. Konopnickiej Street 3, Apt. 2
00-491 Warszawa
Poland
Phone: +48 22 628 80 63
Fax: +48 22 629 37 54
Email: pzhl@pzhl.org.pl
Did you find any incorrect or incomplete information? Please, let us know.
Season 2017-2018
Current roster
season 2017-2018
* no longer in the club
from 1899 to present: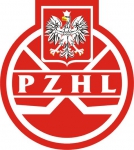 Tomasz Rutkowski resigned
Tomasz Rutkowski is no longer the Manager of the Polish Ice Hockey Association. 53-year-old resigned with a short notice.
He worked for Polish Federation with various charges, included head coach of U18 and U20 national teams since May 2012.
(30 Apr 2018)
World Championship Division 1a start postponed
Polish Federation announces the start of World Championship Division 1a, originally scheduled for April 18, 2015, will be postponed by one day due to a show of singer Robbie Williams, which will take place at Krakow Arena on day 17. According to the new plan the tournament will begin on 19 April 2015 and end on Saturday 25 April. Host Poland will face Hungary, Japan, Ukraine, Kazakhstan and Italy
(02 Nov 2014)
Jacek Plachta to coach Poland
Jacek Plachta, 45, is the new headcoach of Poland national team. He worked as Igor Zakharkin assistant coach in last two years, winning the World Championship Division IB last season. Plachta worked as headcoach at GKS Katowice, Tychy and last season at KTH Krynica. Plachta assistant will be Russian Sergei Pushkov, last season at Neman Grodno until January
(05 Aug 2014)
Poland U20 has new coach
Swedish Torbjörn Johansson, 41, was named new headcoach of Poland U20 national team. After a 265 Elitserien games career, Johansson worked in past seasons as coach in Leksand junior department. He replaced Russian Andrei Parfyonov. Like Pefyonov, also Johansson will coach also U18 national team and the sport school SMS Sosnowiec, competing in polish 2nd division
(04 Aug 2014)
Poland bid for IHWC 2015
Polish Federation made an application to host the World Championship Division IA in 2015 in Krakow
"I hope that in a few weeks we will have another nice information for the Polish hockey fans - says David Chwałka, president of the Polish Ice Hockey Association. - We believe that for the 90th anniversary of the Federation, which will happen next year, we will organize a big hockey festival."
The City of Krakow built a new arena with a new infrastructure. Krakow seems to be a very good idea for the Olympics in 2022 and the promotion of hockey.
(01 May 2014)
Poland wins EIHC tournament in Hungary
Poland only lost the first game against tournament hosts Hungary (1-2 SO) before going on to beat Ukraine (5-2) and Romania (6-0) to win their respective EIHC tournament with a total of 7 points. Ukraine (6 pts), Hungary (5 pts) and a chanceless Romania - 1:17 goals - (0 pts) followed in the standings.
(10 Nov 2013)
Poland appointed another Russian coach
After having named Igor Zakharkin as National Team coach, Polish Federation announces the hiring of 41-year-old Andrei Parfyonov as head coach of Under 20 team. He will also be involved in working with Under 18 squad.
Parfyonov coached CSKA Moscow Juniors teams, SKA Novopolotsk in Belarussian League and more recently VMF St. Petersburg in VHL. The Russian coach will lead Poland at WJC Division Ib in Donets'k, Ukraine from 10 to 16 december
(26 Aug 2012)
Polish Federation names coaches' staff
During the last meeting of Polish Ice Hockey Federation, the Board named the coaches' staff, excepted the head coach that will be nominated later. The national team assistents will be Marek Ziętara and Jacek Płachta. Both coached in last Polish League: Zietara at MMKS Podhale Nowy Targ and Plachta at champion KH Sanok.
Jarosław Morawiecki will be the new coach of U20 team, Tomasz Demkowicz of the U18 team and Marek Kozyra will lead women team.
(11 Jul 2012)
Poland beats Romania in EIHC
Poland opened the EIHC tournament on home ice by beating Romania 9-0. As Croatia withdrew from the tournament it will be a three team tournament. Tomorrow Poland will play The Netherlands.
(11 Nov 2011)
Historic rosters:
Historic statistics:
Past results:
League standings:
Fast facts
season 2017-2018
Ben O'Connor leaves Sheffield for Bayrs Astana of the KHL. Read more»
For the second time in tournament history, Sweden has won back-to-back World Championships thanks to a 3-2 victory in a thrilling contest against Switzerland in the shootout on Sunday in Denmark. ... Read more»