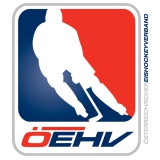 Austria
Year of foundation: 1912
Colours: red, white, black
Club status: active
Address: Österreichischer Eishockeyverband (ÖEHV)
Attemsgasse 7/D, 1. OG
1220 Wien
Austria
Phone: +43 1 20 200 200
Fax: +43 1 20 200 2050
Email: info@eishockey.at
Did you find any incorrect or incomplete information? Please, let us know.
Season 2018-2019
Current roster
season 2018-2019
* no longer in the club
from 1899 to present: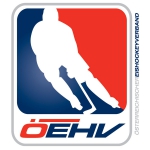 Austria defeats Italy in final World Championship test
Stefan Geier's hattrick led Austria to a 3:2-win in an exhibtion game over Italy. Austria had a strong start, gaining a 2:0 lead in the intitial frame. The Italians though got better in the second and third period, coming close to the tying goal. Goals by Luca Frigo and Alexander Egger, showcasing his skill with an amazing backhand goal, scored for the 'azzurri'. In net Starkbaum and Bernard played a solid game, but the game was highlighted by the national team debut of 35-year-old Frederic Cloutier between the Italian pipes in the second half of the game.
(20 Apr 2016)
Austrian girls promoted
Austria won the World Women's U18 Championship Div. I Qualification in Krynica, Poland undefeated.
This means that Austria is promoted to the 2015 IIHF Ice Hockey U18 Womens World Championship Division I.
Outstanding scoring leader of the competition was Poland's Kamila Wieczorek who recorded nine goals and two assists in the four games.
(23 Mar 2014)
Vanek named Austria captain at Sochi
Thomas Vanek will be the captain for Austria's team at the 2014 Sochi Olympics. Thomas Koch will be an alternate captain, along with Matthias Trattnig.
"Vanek is a star player for us and also in the NHL. That's enough to make him captain. He is a role model for all young players in Austria" said coach Manny Viveiros
(30 Jan 2014)
Changes in Austria and Great Britain rosters
Austria makes a cut in the roster for Olympic Qualification after the game against Kazakhstan: forwards Philipp Pinter, Daniel Woger and Michael Schiechl (all Vienna Capitals) and defenseman Johannes Reichel (Kac Klagenfurt) have been cut from the roster.
Also Great Britain has to make changes in the roster, all due to injuries: Basingstoke Bison netminder Stevie Lyle will replace Stephen Murphy while Nottingham Panthers defenceman Steve Lee will replace team-mate Jonathan Weaver
(05 Feb 2013)
Kopitar behind Slovenian win
Anze Kopitar had 3 assists when his Slovenia beat Italy 4-0 on the first day of the EIHC tournament in Ljubljana. France beat Austria 2-0.
(08 Nov 2012)
Pietilä new Austria U18 coach
Sakari Pietilä was announced as new Austria U18 head coach. The 58-year old Finnish coach has coaching experience from SM-liiga, Elitserien, as well as Finnish national team.
(12 Oct 2012)
Germany invited to 100th anniversary of ÖEHV
The German national team has been invited by the Austrian Ice Hockey Federation (ÖEHV) to play a test game on 18 September 2012 to celebrate the 100th anniversary of the Austrian federation. The venue for the game still has to be announced by the Austrians in the next weeks.
(31 Jul 2012)
Germany selects Bietigheim-Bissingen to host Olympic qualifications
The German Ice Hockey Association named Bietigheim-Bissingen host of Group D of the Final Olympic Qualification, 7-10 February 2013.
The tournament that includes neighbour Austria, Italy and a qualifier will be played in the new Ellentalarena that is currently being built beside the old ice rink and will have space for about 4,000 spectators.
The Latvian Hockey Federation (LHF) previously announced to host Group E at Arena Riga. The other participating teams are France, Kazakhstan and a qualifier.
The third group of the Final Olympic Qualification will be hosted at a venue to be determined in Denmark with Belarus, Slovenia and a qualifier being the other teams.
(09 Jul 2012)
Austria hires Alpo Suhonen
Austrian Ice Hockey Federation annouces Finnish Alpo Suhonen was named new Sports Director
Suhonen, 63, was the first European-born NHL head coach in 50 years when he took over the Chicago Blackhawks on 22 May 2000. More recently he worked as Sports Manager of Kloten Flyers in Switzerland and last season at HC 05 Banska Bystrica in Slovakia
(07 Jun 2012)
Austria and Latvia wins
Austria beat Switzerland 3-1 in Feldkirch in Euro Hockey Challenge tonight. Latvia beat Denmark 2-1 in Odense.
(11 Apr 2012)
Historic rosters:
Historic statistics:
Past results:
League standings:
Fast facts
season 2018-2019
As Sheffield Steelers (EIHL) gear up for a play off push changes were made. Read more»
From practice in a car park and over a Persian carpet to skating in one of the most prestigious hockey academies: Eurohockey meets Guila Mohajer: facing many difficulties, the first Iranian women hockey player is now studying coaching in Vierumaki Sport ... Read more»