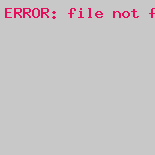 New Zealand Ice Hockey League
League status: Active
Administered by: New Zealand Ice Hockey Federation
Year of start: 2005
Did you find any incorrect or incomplete information? Please, let us know.
The best two teams of the regular season qualify for a final game. The league is played from June to September. Five foreign players are allowed in a game.
No promotion/relegation
NZIHL was formed in 2005 to let the best players play in a national league instead of regional leagues.
Southern Stampede win the New Zealand IHL finals
Souuthern Stampede took revenge, and their 6th championship, when they defeated last years winners West Auckland Admirals in the finals of the New Zealand Ice Hockey League.
They got the better of their opponents twice to win the best of three series, their goals coming from Liam Stewart and Colin McIntosh who finished top of the play off standings.
(16 Aug 2019)
Regular season ends in New Zealand
The regular season of the NZIHL ended today. Southern Stampede finished on top before West Auckland Admirals. The two will play in the best-of-3 finals on August 19, 25 and 26.
(13 Aug 2017)
Thunder and Devils reach the NZIHL final
Both Dunedin Thunder and Canterbury Red Devils needed a win in the last round of the NZIHL to get past Botany Swarm to qualify for the finals. Thunder beat Admirals 10-2 and Red Devils got a 3-1 win over Stampede.
(11 Aug 2013)
Trans-Tasman Champions League Postponed
The AIHL and NZIHL have decided to postpone the Trans-Tasman Champions League (TTCL) series until 2014.
This is solely a financial decision. The AIHL requires more time to raise funds for the two teams travelling to New Zealand.
(04 Mar 2013)
Red Devils win NZIHL
The Canterbury Red Devils beat Southern Stampede 6-5 in the final of the 2012 New Zealand Ice Hockey League. Valery Konev scored the Birgel Cup winner in the shoot-out.
(08 Sep 2012)
New Zealand increased import quota for 2012
New Zealand Hockey Federation announced the number of overseas players allowed per team has increased from 5 to 7 for the 2012 season.
New Zealand Hockey League will start in June
(25 Mar 2012)
Botany Swarm qualifies for the finals in New Zealand
With a 6-5 win over Dunedin Thunder Botany Swarm have secured a home final in the NZIHL.
Southern Stampede and Canterbury Red Devils are chasing the other final spot in Auckland at the end of August.
Six games remain until the regular season ends August 7.
(30 Jul 2011)
Past league results:
League standings:
Historic statistic:
Individuals records:
Thailand was outstanding at the Southeast Asian Games in Manila, Philippines, beating Singapore 8-0 in the final. Read more»
First held at the 1920 Summer Olympics, the IIHF Ice Hockey World Championship is an annual tournament and one of the most exciting ones as well. The high-profile tournament was formed in 1908 and first held in 1920. In the beginning, ... Read more»