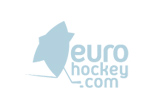 Hockey Club Junior Milano Vipers
Year of foundation: 1924
Colours: blue,red
Club status: ceased (Merged with Diavoli Rossoneri Milano in 1956)
Did you find any incorrect or incomplete information? Please, let us know.
Season 2007-2008
Current roster
season 2007-2008
* no longer in the club
Hockey Club Milano was an Italian ice hockey team based in Milano . Throughout its history, has changed its name twice, and was called Associazione Disco Ghiaccio Milano and Hockey Club Milano Inter. The club was founded in 1924 and finally folded in 1956.
They were one of founder members of the Campionato italiano di hockey su ghiaccio and was its first champion, in 1925.
from 1924 to 1935: HC Milano
from 1935 to 1945: Associazione Milanese Disco Ghiaccio Milano
from 1945 to 1950: HC Milano
from 1950 to 1985: HC Milano Inter
from 1985 to 1993: HC Milano Saima
from 1993 to 1998: SG Milano Saima
from 1998 to 1999: SG Saima Cortina-Milano
from 1999 to 2000: Hockey Club Junior Milano
from 2000 to present: Hockey Club Junior Milano Vipers
Italin Championship: 1924-25, 1925-26, 1926-27, 1929-30, 1930-31, 1932-33, 1933-34, 1936-37 (asADG Milano), 1946-47, 1947-48, 1949-50, 1950-51 (as Milano Inter), 1951-52 (as Milano Inter), 1953-54 (as Milano Inter), 1954-55 (as Milano Inter).
Spengler Cup: 1953,1954
League winners:
Historic rosters:
Historic statistics:
Past results:
League standings:
Fast facts
season 2007-2008
After 20 years Winter Olympics are back in Italy. IOC assigned today the organization to Milan-Cortina Read more»
The former Pan-American Tournament will host the international debut for Jamaica and Puerto Rico in September Read more»