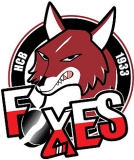 HC Bolzano
Short name: Bolzano
Nickname: Foxes
Year of foundation: 1933
Colours: white,red
Club status: active
Address: Via Galvani/Galvanistraße, 4
I-39100 Bolzano/Bozen
Phone: +39 0471 915604
Fax: +39 0471 200108
Email: mail@hcb.net
HC Bolzano is major league affiliate of:
HC Trento
Did you find any incorrect or incomplete information? Please, let us know.
Season 2019-2020
This club in 2019-2020: EBEL
Current roster
season 2019-2020
* no longer in the club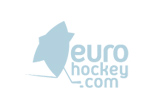 Adress: Via Galvani 4
39100 Bolzano
Phone: +39 0471 914 813
Email: palaonda@katamail.com
Capacity: 7220
Opened in: 1994
National Champion: 15 (2008,2007,2000,1998,1997,1996,1995,1990,1988,1985,1984,1983,1982,1979,1978,1977,1973,1963)
National Cup: 3 (2009,2007,2004)
Italian Super Cup: 3 (2008,2007,2004)
Alpenliga: 1 (1993/94)
Six Nations tournament: 1 (1994/95)
League winners:
from 2009 to 2010: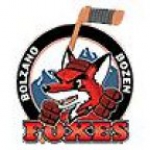 from 2010 to present: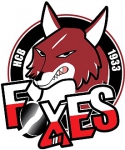 Tom Pokel remains Bolzano's head coach
For the first time since joining EBEL in the 2013/2014 season, it seems as if Italian club HC Bolzano will have a normal off-season. The Foxes extended the contract with coach Tom Pokel for one season and plan to put together their roster within the next two months.
(17 Mar 2016)
EBEL playoff draw made
In EBEL, the top-3 seeded club could pick their opponent for the first playoff round. Following matchups will battle in the quarterfinals:
Red Bull Salzburg (1) - Klagenfurter AC (8)
Orli Znojmo (2) - Dornbirn Bulldogs (5)
Vienna Capitals (3) - VSV Villach (7)
HC Bolzano Foxes (4) - Black Wings Linz (6)
(23 Feb 2016)
Last-minute roster changes in EBEL
With only three games left before the start of the playoffs, the clubs in EBEL had to make the final roster decisions. In order to stay within the 60-point-limit under the EBEL point system, four clubs made signficant choices going into the playoffs.
Red Bull Salzburg signed Juuso Riksman as the new backup. GK Fabian Weinhandl and FW Marco Brucker were released to make space for the Finnish net minder. The Vienna Capitals scratched Kurtis McLean, whereas Roland Hofer will no-longer be part of the roster of the Bolzano Foxes. Davide Nicoletti, who was part of the Italian's championship winning team in 2014, will take Hofer's spot in the line-up. Orli Znojmo increased its depth between the pipes acquiring Jan Lukas.
(16 Feb 2016)
Tayor Vause is Bolzano's last roster cut
With the signing of defenceman Branden Bell, the Bolzano Foxes had to make one roster move to fulfill EBEL's point system obligations. It was thought to be a hard chioce, but in the end it was made easy in a unfortunate way. Taylor Vause is out for weeks because of a hand injury and has been removed from the Italian record champion's roster.
(15 Jan 2016)
EBEL: Foxes add NHL-experienced defenceman
Italian EBEL-club HC Bolzano Foxes has signed 32-year-old defenceman Brendan Bell. The blueliner can look back at 102 games in NHL and 530 in AHL, as well as three Spengler Cup appearances for Team Canada.
With this addition, Bolzano will have to release one forward, with Brodie Reid, Alex Foster and Nick Palmieri being the most probable candidates for the roster cut.
(08 Jan 2016)
HC Bolzano kick off transfer campaign
HC Bolzano Foxes, the Italian representative in EBEL, has been faced with financial difficulties and therefore is only starting to build its new team now. After bringing back coach Tom Pokel, hero of the suprise 2014 EBEL championship title, the Italian national team players Marco Insam and Anton Bernard have been resigned.
The club also announced its first acquisitions. 23 year old speedy Canadian center Taylor Vause and 36-year old veteran forward Nate DiCasmirro, who possesses the Italian, American and Canadian citizenship, have been added to the roster of the 19-time Italian champion.
(24 Aug 2015)
Don MacAdam new coach of Bolzano
Bolzano Foxes found the replacement for coach Mario Simioni, fired last week: it's Canadian Don MacAdam, this season on Caldaro bench in Serie A. MacAdam left Caldaro after team failed to reach playoffs
(10 Feb 2015)
Bolzano Foxes fired coach
Mario Simioni is no longer the coach of Bolzano Foxes after the current EBEL champion missed the top six and will play the Qualification round.
"The dismissal of coach Simioni, who did not meet the expectations of the club in carrying out its tasks, it is a necessary consequence that comes for the good of HC Bolzano, and the players" says sports director and CEO Dieter Knoll.
The new coach will be appointed in next days, rumours are about a return of former coach Adolf insam
(06 Feb 2015)
Mario Simioni at Bolzano
Italo-canadian Mario Simioni is the new headcoach of Bolzano Foxes. Simioni not coached last season after a successful career in Denmark, where he won 4 titles and 3 national cup during his eight-years stay at SønderjyskE.
"We trust in Mario - says CEO Dieter Knoll - and we believe they will be able to recreate that atmosphere of compactness and unity that has brought many good results last season. He has qualities of great motivator and worker"
(05 Aug 2014)
Tom Pokel is the new head coach of Vienna Capitals
Vienna Capitals announces American Tom Pokel as new head coach. Pokel, 46, sensetionally won EBEL with beginner Bolzano Foxes and was Italy head coach at last IHWC in Minsk where Blue Team can't avoid relegation. Philippe Horsky will remain as assistant
"The Capitals are one of the top team where to work, so it was a chance you have to take absolutely. I've noticed that the fans are one hundred percent behind their team, I'm really looking forward to the great atmosphere" said Pokel
(25 May 2014)
Historic rosters:
Historic statistics:
Past results:
League standings:
Fast facts
season 2019-2020
HC Bolzano participates in season 2019-2020: EBEL
Canada takes gold after thrilling final against Russia. Sweden grabs bronze. Read more»