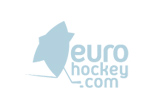 Inter-National League (INL)
League status: Active
Administered by: Österreichischen Eishockeyverbandes
Head manager: Dieter Kalt
Year of start: 2012
Did you find any incorrect or incomplete information? Please, let us know.
Last updated: 08 Apr 2015, 22:21
Seven club teams from Austria and Slovenia join forces to play a competition with 36 games for each team plus play-offs one tier below the EBEL league
In 2013/14 season, Italian teams join the league. Total of 15 teams play a round-robin before being split into three groups. Top 5 teams compete for home advantage for play-off in the Master Round, the remaining 10 teams are split into two groups. Top team from each group advances to the play-offs, second-placed teams play a "best-of-five" series for the last play-off place.
INL expands to 16 clubs
The Inter-National League has expanded to 16 clubs for this season, joining the league will be Austrian sides EC Kitzbühel and HC Steelers Kapfenberg. However, Italian club HC Merano will not be taking part. The league is made up of six Austrian clubs, six Slovenian and four Italian.
(09 May 2014)
INL playoff pairings chosen
The Inter-National-League (INL), joint competition of teams from Austria, Italy and Slovenia, has a fixed schedule for the upcoming quarterfinals. Jesenice beat Caldaro 4:3ot in the decisive game for the last playoff ticket. Immediately afterwards, the first teams picked their opponent for quarterfinals. The pairings are: Gherdeina – Jesenice, Appiano – Bregenzerwald, Egna – Feldkirch, Zell am See – Lustenau. All best-of-five series start on March 1.
(27 Feb 2014)
Dornbirn and Zell am See agree about cooperation
The Austrian clubs Dornbirner EC of the EBEL and EK Zeller Eisbären of the new second-tier Inter-National League (INL) become partners. Both teams want to work close together regarding youth hockey but also players of both senior teams will have the chance to play in either EBEL or INL.
(14 Aug 2012)
Past league results:
League standings:
Historic statistic:
Individuals records:
Fast facts
season 2014-2015
Youngest player: Tim Dvoršak (16 years)
Oldest player: Igor Ivanov (44 years)
Shortest player: Peter Lenes (163 cm)
Tallest player: Andreas Karrer (197 cm)
Nationalities: Austria (120), Belgium (1), Canada (3), Croatia (1), Czech Republic (8), Finland (4), Germany (1), Hungary (1), Latvia (3), Russia (1), Slovenia (138), Switzerland (2), Slovakia (7), Sweden (3), USA (2)
Highest win: HK MK Bled - HDD Jesenice 3-19
Season average attendance: 530
On Thursday, May 21, KHL season-ending ceremony was held in Russia. Read more»
German Ice Hockey Federation decided not to renew the contract with national team coach Read more»