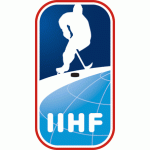 WJC18 d2B
League status: Active
Youth league: yes, U18
Administered by: IIHF
Year of start: 2012
WWW: http://www.iihf.com/
Did you find any incorrect or incomplete information? Please, let us know.
Last updated: 31 Mar 2018, 08:29
The teams play a single round-robin series. Each team plays each opponent once.
The winner of the event will be promoted to Division II Group A. The last-ranked team will be relegated to Division III Group A.
Until 2011 Division 2B was at the same level as 2A
Past league results:
League standings:
Historic statistic:
Individuals records:
Fast facts
season 2017-2018
Ben O'Connor leaves Sheffield for Bayrs Astana of the KHL. Read more»
For the second time in tournament history, Sweden has won back-to-back World Championships thanks to a 3-2 victory in a thrilling contest against Switzerland in the shootout on Sunday in Denmark. ... Read more»