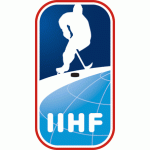 WJC18 d2B
League status: Active
Youth league: yes, U18
Administered by: IIHF
Year of start: 2012
WWW: http://www.iihf.com/
Did you find any incorrect or incomplete information? Please, let us know.
Last updated: 19 Mar 2017, 22:41
The teams play a single round-robin series. Each team plays each opponent once.
The winner of the event will be promoted to Division II Group A. The last-ranked team will be relegated to Division III Group A.
Until 2011 Division 2B was at the same level as 2A
Past league results:
League standings:
Historic statistic:
Individuals records:
Fast facts
season 2016-2017
After 40 minutes with no edge, home team tame Estonia in the third period Read more»
Former ECHL player Likit Neimwan-Andersson spoke to Steven Ellis from Euro Hockey to talk about the Asian Winter Games and the hope of future success for Thailand at the ice hockey level. ... Read more»