Fehervar AV19
Short name: Fehervar
Year of foundation: 1960
Colours: green, black, white
Club status: active
Address: Börgöndi str. 14.,
8000 Székesfehérvár
Phone: +36 22 538 773
Fax: +36 22 538 791
Email: info@fehervarav19.hu
WWW: FehérvárAV19
Did you find any incorrect or incomplete information? Please, let us know.
Season 2020-2021
Current roster
season 2020-2021
* no longer in the club
Adress: 8000, Székesfehérvár,
Raktár u. 1.
Phone: +36 06/22/312-035
Capacity: 3500
Opened in: 1991
The most succesful Hungarian ice hockey club was founded in 1960 and has won 12 Hungarian championships. Since 2007 the club plays in Erste Bank Eishockey Liga with teams from Austria, Slovenia, Hungary, Croatia and the Czech Republic. It has participated in IIHF Continental Cup on several occasions, hosting the final tournament three times.
Retired Numbers:
25 Balázs Kangyal, number retired January 27, 2009
19 Gábor Ocskay, number retired April 1. 2009
from 2009 to 2018: SAPA Fehervar AV19
from 2018 to present: Fehervar AV19
two Interliga victories (2003, 2007)
League winners:
from 2007 to 2019: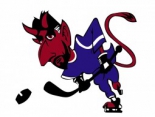 from 2019 to present: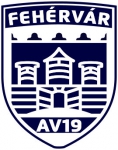 Fehervar win Hungarian Super Cup
EBEL team Fehervar AV19 Szekesfehervar win the first edition of Hungarian Super Cup by beating Erste Liga champion Ferencvarosi 4-3 at Tüskecsarnok Arena in Budapest
Gamesheet here
(31 Aug 2019)
DVTK Miskolc hires Stana as goalie coach
MOL Liga champion DVTK Miskolc announced former goalie Rastislav Stana as new goalie coach. Stana,36, retired after 2014-15 season after a career in North America, Sweden, Russia and Czech Republic. Although he has won just one national title, in 2013-2014 with Kosice, he was the gaolie of historic World Championship title won by Slovakia in 2002. He will work in Miskolc with former Sapa Fehervar junior teams goalie coach Tamás Farkas
(21 Jul 2016)
Sapa Fehervar win Hungarian Cup
Sapa Fehervar beats 4-1 MOL-Liga champion and Cup holder DVTK Miskolc to win 2015-16 Hungarian Cup in the rematch of last year final. Debreceni takes the bronze after 4-3 OT victory over MAC Budapest
(28 Mar 2016)
EBEL: Hannu Järvenpää to coach the Red Devils
Hungarian club Székesfehérvár AV19, currenty on 9th place in EBEL, has hired Hannu Järvenpää as the new head coach. The 52-year-old from Finland, who has coached in EBEL since the 2009/2010 season, replaces Rob Pallin. Järvenpää is well known in the league as former bench boss of Ljubljana and Villach, where he was fired two months ago.
(07 Jan 2016)
End of season awards in Hungary
The Hungarian Ice Hockey Federation announced their end of season awards for the 2014-15 season.
Gábor Ocskay Award - Best Forward: Dániel Kóger (Fehérvár AV19)
Vedres Cup - Best Goalie: Miklós Rajna (Fehérvár AV19)
Miklós Cup - Most technical players: István Bartalis (Fehérvár AV19)
Kósa Cup - Rookie of the Year: Balázs Sebők (Hokki, Finland)
Leveles Cup - Best youth player: Máté Gáspár (EHC Linz, Austria)
Miklós Séra Award - Best youth coach: Tyler Dietrich (Fehérvár AV19)

Male player of the year: Zoltán Hetényi (Fehérvár AV19)
Female player of the year: Anikó Németh (KMH Budapest)
Inline player of the year: Zoltán Revák (Ferencváros)
(21 May 2015)
Former Hungarian international Attila Rajz passed away during a game
Hungarian hockey mourns the sudden death of former international Attila Rajz, passed away while was playing a game of OB-III, an amateur league in Hungary. Raiz, 38, retired from professional hockey in 2010 after almost 300 games in Hungarian League/MOL Liga with Alba Volan Székesfehérvár and Ferencvaros and two titles (2007-08 and 2008-09). He played also 43 games for Hungary.
According to jegkorongblog.hu Rajz played the first period and was in the locker room, because he felt bad. Then sat on the team bench, where they became ill shortly before the end of the match. Despite every attempt, doctors were not able to save his life
(16 Nov 2014)
Marty Raymond new coach at Renon
A week after leaving SAPA Fehervar, Canadian Marty Raymond was announced as new headcoach of Italian champion SV Renon
(29 Jul 2014)
Marty Raymond leaves SAPA Fehervar
Canadian Marty Raymond announces he leaves immediately his charge as SAPA Fehervar headcoach because of late payment of bonus from 2013-2014 season. Former assistant coaches Rob Pallin and Sille Tamás are the candidates to replace Raymond
(25 Jul 2014)
SAPA Fehervar wins Hungarian Cup
SAPA Fehervar wins 4-0 against Miskolc in the final of Hungarian Cup and captures the last trophy of season. In the semifinal SAPA crushed 7-2 MOL Liga champion Dunaújváros Acélbikák, while Miskolc won 3-0 over Ferencvaros.
Dunaújváros wins bronze beating 2-0 Ferencvaros in third place final
Individual awards were assigned to:
Krisztián Budai (Miskolc) as best goalie
Victor Lindgren (Dunaújváros) as best defender
Frank Banham (SAPA Fehervar) as best forward
(29 Mar 2013)
Neliba new head coach at Székesfehérvár
SAPA Fehérvár AV19 announced Jan Neliba as their new head coach. 59-year old Czech coach replaces Kevin Primeau, who was fired by the Hungarian club on Sunday. Fehérvár are currently 9th out of 12 teams in EBEL.
(17 Oct 2012)
Historic rosters:
Historic statistics:
Past results:
League standings:
Fast facts
season 2020-2021
Ahead of the coming World Championships the EIHL is to host a new mini series. Read more»
A short Cup competition involving four teams is to be played from next week in England. Read more»