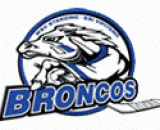 Wipptal Broncos
Name in original language: Wintersportverein Sterzing Vipiteno Broncos
Nickname: Broncos
Year of foundation: 1948
Colours: blue,white
Club status: active
Address: Piazza Karl Riedmann, 1
39049 Vipiteno (BZ)
Riedmann Platz 1
39049 Sterzing (BZ)
Phone: +39 0472 767778
Fax: +39 0472 764297
Email: info@broncos.it
WWW: SSI Vipiteno Broncos
Wipptal Broncos is major league affiliate of:
HC Merano
Did you find any incorrect or incomplete information? Please, let us know.
Season 2018-2019
Current roster
season 2018-2019
* no longer in the club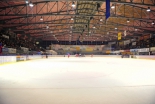 Adress: Piazza Karl Riedmann, 7
39049 Vipiteno (BZ)
Riedmann Platz 7
39049 Sterzing (BZ)
Phone: +39 0472 767778
Capacity: 1700
Opened in: 1983
from 1948 to 2018: SSI Vipiteno/Sterzing Broncos
from 2018 to present: Wipptal Broncos
Serie A2 Champion: 2004-05; 2008-09
League winners:
from 1948 to 2008:
from 2008 to present: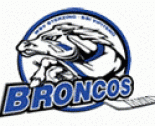 Ivo Jan will coach Slovenia
Vipiteno Broncos head coach Ivo Jan will coach Slovenia national team keeping his job at the Italian team competing in Alps Hockey League.
Matjaz Kopitar, father of Los Angeles superstar Anze, was originally supposed to coach the Slovenian national team, but he cancelled the contract accepting a scout role at Los Angeles Kings.
The 43-year-old signed a 1+1 year contract, heading Slovenia at the 2019 World Championship Division I in Astana against Belarus, South Korea, Lithuania, Hungary and Kazakhstan
(09 Aug 2018)
Fourth title for Renon/Ritten
SV Renon/Ritten won its fourth Italian championship - the third consecutive - by beating 6-1 Val Pusteria Wolves in the final played at Odegar Arena in Asiago. The Italian League, this season called Italian Hockey League (IHL), was played just by the eight teams competing in the Alps Hockey League with the Alps League games between Italian teams played at the end of December using as a qualification round and a final four played last weekend in Asiago. Renon won 4-3 at overtime against Vipiteno Broncos in the semifinals, while Val Pusteria knocked out 6-4 host Asiago. For the Wolves, still without a title, is the fourth final lost.
(12 Feb 2018)
Italian Hockey League Elite started today
The Italian teams partecipating at Alps Hockey League started today the battle for qualification at Final Four, scheduled in next February, to assign the Italian title.
The eight teams were splitted in 2 groups, South A and B, with homa and away games scheduled between December 26 and January 6. The games count both for Alps Hockey League and the Serie A, this season called Italian Hockey League Elite. The first two teams for each group will advance to Final Four of February 10-11 to assign the title
Follow the IHL Elite on eurohockey
Group South A: SV Renon/Ritten, HC Val Pusteria/Pustertal, SG Cortina, Fassa Falcons
Group South B B: Asiago Hockey 1935, HC Egna, HC Gherdeina, SSI Vipiteno Broncos
(26 Dec 2017)
Valpellice forces Game 7 against defending champion
The Valpellice Bulldogs, coached by NHL-legend Tom Barrasso, have come back from a 1-3 deficit in the quarter final series against defending Italian champion Asiago Hockey. Thanks to a 5-2 win on home ice,  Valpellice will face Asiago in Game 7 on Tuesday. Ritten, Pustertal and Sterzing have already qualified for the semifinals, eliminating Cortina, Gherdeina and Fassa respectively.
(13 Mar 2016)
Serie A playoffs start on Tuesday
In Italy's top league the eight teams have finished the regular season, with Ritten Sport emerging as the top seeded club. Following are the match-ups in the Quarter Finals (Best-of-Seven):
Rittner Buam - SG Cortina
Pustertal Wolves - HC Gherdeina
Asiago Hockey 1935 - Valpellice Bulldogs
Sterzing/Vipiteno Broncos - Fassa Falcons
(28 Feb 2016)
The Broncos have found their new top-line forward
Sterzing/Vipiteno Broncos, currently on 3rd place in Serie A, have aquired Canadian winger Taylor Stefishen. The 25-year-old, who was drafted by the Nashville Predators in 2008, will replace Johnny Lazo in the top line.
(04 Jan 2016)
Serie A: Johnny Lazo leaves the Broncos
forward Johnny Lazo, in his first season as a pro after graduating from University of Alberta, showed strong abilitites playing for Sterzing/Vipiteno in Serie A. In 22 games he collected 35 points (16 assists and 19 goals), even scoring his first hattrick in his last game in Italy. For personal reasons the 26-year-old has now decided to terminate his contract with the 3rd placed Broncos, who are now looking for a new top line forward.
(26 Dec 2015)
Vipiteno fires coach
Vipiteno Broncos fired coach Zdenek Travnicek due to lack of feeling with some players. He was replaced by U20 team coach Michael Pohl. Vipiteno is currently 7th in Italian Elite A
(27 Jan 2014)
Historic rosters:
Historic statistics:
Past results:
League standings:
Fast facts
season 2018-2019
HK Kurbads debuts with nine goals and a total dominance agaist SA Akureyri Read more»
Ukranian champion needs two periods to break the resistance of Txuri Urdin Read more»