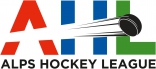 Alps Hockey League
League status: Active
Administered by: Austrian Ice Hockey Association
Year of start: 2016
Did you find any incorrect or incomplete information? Please, let us know.
regular season followed by a master round as well as a qualification round, before heading into the playoffs.
The three national federations of Italy, Austria and Slovenia had a starting gun with a recent general agreement signed during the IIHF-World Championship in Moscow. Eight Italian Clubs - seven Teams of the former Serie A and one of Serie B -, seven Austrian clubs- five teams from the former INL and two farm teams of the EBEL and one club from Slovenia
Ivo Jan will coach Slovenia
Vipiteno Broncos head coach Ivo Jan will coach Slovenia national team keeping his job at the Italian team competing in Alps Hockey League.
Matjaz Kopitar, father of Los Angeles superstar Anze, was originally supposed to coach the Slovenian national team, but he cancelled the contract accepting a scout role at Los Angeles Kings.
The 43-year-old signed a 1+1 year contract, heading Slovenia at the 2019 World Championship Division I in Astana against Belarus, South Korea, Lithuania, Hungary and Kazakhstan
(09 Aug 2018)
Italian Hockey League Elite started today
The Italian teams partecipating at Alps Hockey League started today the battle for qualification at Final Four, scheduled in next February, to assign the Italian title.
The eight teams were splitted in 2 groups, South A and B, with homa and away games scheduled between December 26 and January 6. The games count both for Alps Hockey League and the Serie A, this season called Italian Hockey League Elite. The first two teams for each group will advance to Final Four of February 10-11 to assign the title
Follow the IHL Elite on eurohockey
Group South A: SV Renon/Ritten, HC Val Pusteria/Pustertal, SG Cortina, Fassa Falcons
Group South B B: Asiago Hockey 1935, HC Egna, HC Gherdeina, SSI Vipiteno Broncos
(26 Dec 2017)
Renon confirms title in Italy
The champions of last four years decided title in Italy during the last weekend at Palaodegar in Asiago: champion Renon won 3-2 against home side Asiago with a comeback from 0-2, confirming the title of Serie A, the third in last four season, earning a place for next Continental Cup. This seaon Italian champion was decided in a semifinals/final between the best four teams after the end of Alps Hockey League regular season. In the semifinals Renon won 5-2 against SG Cortina, while Asiago defeated 3-1 Val Pusteria
(23 Jan 2017)
Tom Barasso new coach at Asiago
Asiago Hockey announced the appointment of former NHLer Tom Barasso as new headcoach, Barasso, 51, had his first experience as headcoach last season at Valpellice Bulldogs, when he replaced Canadian Pat Curcio, winning a National Cup, the second ever trophy for the club, and loosing at game #7 playoffs quarterfinals against Asiago
(21 Jul 2016)
Nik Zupančič to coach Jesenice
HDD Jesenice announces the head coach for the next season in the newly formed Alps Hockey League: national team coach Nik Zupančič will be back on club bench after leaving in 2015 to take the lead of the national team, promoted to Elite Division last April. He will remain also on Slovenia bench.
"I don't see problems in combining the two positions, I can say that it is good for the coach to constantly be in the rhythm of work. My duties at the club will not interfere with the representative and vice versa - says Zupancic.
Jesenice is the only Slovenan club playing in Alps League
(20 Jun 2016)
Past league results:
League standings:
Historic statistic:
Individuals records:
Fast facts
season 2018-2019
HK Kurbads debuts with nine goals and a total dominance agaist SA Akureyri Read more»
Ukranian champion needs two periods to break the resistance of Txuri Urdin Read more»