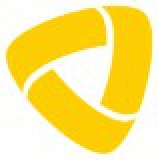 Severstal Cherepovets
Name in original language: Северсталь Череповец
Year of foundation: 1956
Colours: black,yellow,orange,white
Club status: active
Address: ul.Stalevarov, 43
162626, Vologda region. Cherepovets,
Phone: +7 (8202) 32-34-54
Fax: +7 (8202) 32-34-64
Email: info@severstalclub.ru
Did you find any incorrect or incomplete information? Please, let us know.
Season 2019-2020
This club in 2019-2020: KHL
Current roster
season 2019-2020
* no longer in the club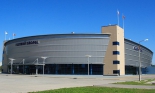 from 1956 to 1959: Stroitel Cherepovets
from 1959 to 1994: Metallurg Cherepovets
from 1994 to present: Severstal Cherepovets
Pajulahti Cup: 2000, 2006
from 1994 to 2019: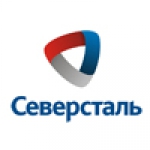 from 2019 to present: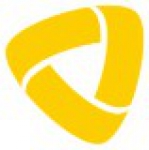 Skellefteå AIK signs Alexander Urbom
Skellefteå AIK have signed defenceman Alexander Urbom to a three year contract, the club announced on the website. Alexander is currently coming from Severstal Cherepovets. -"He's a big and strong player, who's going to fit right in," Skellefteå AIK's General Manager Lars Johansson said.
(17 Aug 2015)
KHL schedule announced
The KHL schedule for 2015-16 can now be found in our games database.
(30 Jun 2015)
Nikolai Zherdev signs a contract with Severstal
Russian hockey player Nikolai Zherdev signs a contract with Severstal.
The last club of the technical mastery striker was Spartak Moscow where Zherdev spent 16 games, scored 7 (0+7) points with a rating of -6.
Zherdev will play in Severstal till the end of the season. He comes out on the ice at number 87.
(25 Nov 2013)
New coach at Severstal
Andrei Nazarov was appointed as new coach of Severstal Cherepovets. Nazarov was on Vityaz Chekov bench in last two seasons
(18 May 2012)
Dmitri Kvartalnov new Sibir coach
Former Severstal headcoach Dmitri Kvartalnov signed a two-years-contract with Sibir Novosibirsk
(12 Apr 2012)
Aleksandr Smirnov becomes Severstal senior coach
Aleksandr Smirnov, 48, is the new Severstal Cherepovets' senior coach. Resigned from Neftekhimik Nizhnekamsk in mid-November, Smirnov, coached Severstal in the last two seasons. Dmitri Kvartalnov is head coach of Severstal.
(11 Dec 2011)
Historic rosters:
Historic statistics:
Past results:
League standings:
Fast facts
season 2019-2020
Severstal Cherepovets participates in season 2019-2020: KHL
Due the impossibility of crossing the border with Russia, SaryArka, Nomad and Torpedo will play only in the domestic league Read more»
The NHL is recognized around the world as the biggest ice hockey league. It is the ultimate aim for any player, where they can pit their skills against the best, attempt to attain the most reputed ice hockey accolades, and earn ... Read more»