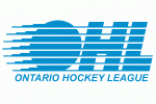 OHL
League status: Active
Youth league: yes, U20
Administered by: Canadian Hockey League
Head manager: David Branch
Year of start: 1974
Did you find any incorrect or incomplete information? Please, let us know.
Oshawa wins Memorial Cup
Oshawa Generals won Memorial Cup last night after beating Kelowna Rockets 2-1 in the final. Oshawa had one European player on the roster: Tobias Lindberg of Sweden who lead the team in scoring with three goals and two assists.
The German forward of Kelowna Rockets, Leon Draisaitl, was the Memorial Cup top scorer with four goals and three assists.
(01 Jun 2015)
CHL import draft
The CHL import draft is currently in progress. Pavel Zacha of Czech Republic was the first player to be selected. Sarnia Sting of OHL picked him.
Detailed report will follow later.
(02 Jul 2014)
Saginaw Spirit player found dead
20-year old Canadian Terry Trafford was found dead by Michigan Police in his truck on Tuesday evening in what seems to be a case of suicide. The center of OHL team Saginaw Spirit had been suspended by his team for smoking marijuana, a violation of the rules of conduct of the club and wasn't seen since 3 March 2014. According to his longtime girlfriend the Toronto native suffered from depressions and threatened to take his life after his suspension.
(13 Mar 2014)
Tom Kühnhackl suspended 20 games
The German OHL player Tom Kühnhackl has been suspended 20 games after a check to the head of an opponenet.
(11 Nov 2011)
Past league results:
League standings:
Historic statistic:
Individuals records:
Fast facts
season 2021-2022
IIHF President expressed a clear position on the situation in Ukrainian hockey during a meeting with the Federation Read more»
Ted Brithen scored three goals when Rögle beat another Swedish team, Frölunda, in the first of two games in the Champions Hockey League semi finals. Red Bull München and Tappare were supposed to play in Münich but that game was canceled ... Read more»