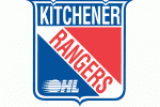 Kitchener Rangers
Year of foundation: 1963
Colours: Blue, red, white
Club status: active
Address: Kitchener Rangers Hockey Club
400 East Avenue
Kitchener, Ontario
Canada N2H 1Z6
Phone: +1 (519) 576-3700
Fax: +1 (519) 576-7571
Email: mfortin@kitchenerrangers.com
WWW: Kitchener Rangers
Did you find any incorrect or incomplete information? Please, let us know.
Season 2020-2021
This club in 2020-2021: OHL
Current roster
season 2020-2021
* no longer in the club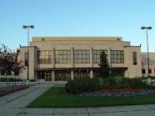 The Rangers are a publicly owned hockey team, governed by a 40-person Board of Directors made up of season ticket subscribers.
he roots of the Kitchener Rangers are traced back to the 1947-48 hockey season when the franchise was formed as the Guelph Biltmore Mad Hatters. In 1960 the "Biltmores" as they were often called became the Guelph Royals. At the end of the 1962-63 season, a local business entrepreneur named Eugene George was approached by the New York Rangers about moving the team to Kitchener in hopes of building a more stable junior environment.
The team moved into the Kitchener Auditorium for the start of the 1963-64 season, which had previously been home to the Kitchener Greenshirts and the Kitchener Canucks. The Rangers were successful promoting the team in the community, drawing high attendance despite a poor first season. By 1968 the Rangers were a first place team that had reached the league finals twice.
Retired numbers
# 3 Scott Stevens
# 4 Al MacInnis
# 6 Paul Coffey
# 7 Bill Barber
# 19 Larry Robinson
# 21 Jim McGeachie
# 22 Gary Crosby
from 1947 to 1960: Guelph Biltmore Mad Hatters
from 1960 to 1963: Guelph Royals
from 1963 to present: Kitchener Rangers
from 1963 to present: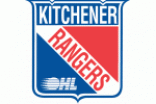 Historic rosters:
Historic statistics:
Past results:
League standings:
Fast facts
season 2020-2021
Kitchener Rangers participates in season 2020-2021: OHL
Detva owner Róbert Ľupták decided to move the Extraliga license to Prešov Read more»
After a tough conflict between the two entities, an agreement was reached Read more»