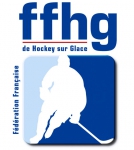 Did you find any incorrect or incomplete information? Please, let us know.
Cergy promoted to LIgue Magnus
Cergy-Pontoise Jokers, the regular season champion of French Division 1, will play in Magnus Ligue in the next season, as determined by the Head Office of the Federation after reviewing the dossier presented by the club. In the same way HC Epinal is promoted to Division 1 from Division 2 and Reims and Poitiers will play in Division 2, coming from Division 3. Châlons asked to be relegated in Division 3
(26 Apr 2020)
Montpellier withdrawn, Villard de Lans back in Division 2
Montpellier application for partecipation in next Division 1 (French Second division) wasn't validated by the Federation for lacking of economic hedging, so the team will play in Division 3 - the last level of French hockey - next season.
Villard-de-Lans, withdrawn from Magnus Ligue for economic problems, will restart from Division 2 (third level)
(25 Jul 2014)
Past league results:
League standings:
Historic statistic:
Individuals records:
Fast facts
season 2022-2023
After a 4-years hiatus, a Kazakh club could be back in Russian Second League Read more»
In late Spring, 2023, the International Ice Hockey Federation will host the 86th Men's Ice Hockey World Championships. The competition is easily global ice hockey's biggest event, with hundreds of thousands of fans traveling for each world championship finals event. ... Read more»