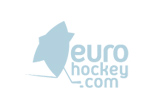 U20 National team games
League status: Active
Youth league: yes, U20
Did you find any incorrect or incomplete information? Please, let us know.
GROUP: Summer Camp in Calgary August 2-8
GROUP: 4-nations in Dmitrov August 28-30
GROUP: 4-nations in Hakametsä/Hämeenlinna November 6-8
GROUP: 4-nations in Grodno November 5-7
GROUP: 4-nations in Poprad November 5-7
GROUP: 4-nations in Vaujany November 5-7
Last updated: 09 Nov 2015, 12:29
Finland-Sweden games cancelled
Three U20 games between Finland and Sweden that were supposed to be played this week in Vierumäki have been cancelled after two Swedish players tested positive for Covid-19.
(05 Nov 2020)
Switzerland wins U20 Summer Challenge in Zilina
Switzerland won all of their three games at the U20 Summer Challenge in Zilina, Slovakia this weekend.
In the first game six different players scored for the Swiss team when Czech Republic was beaten 6-3. Switzerland had six scorers also in game two when they needed a shootout to defeat Germany 6-5. Philipp Kurashev scored twice in the third game when the tournament win was secured with a 4-2 win over the home team Slovakia.
Czech Republic beat Slovakia 2-1 (OT) and Germany 3-1 to finish second. Slovakia got the third place as they had beaten the German team 7-5 on the opening day.
Slovakia's Marian Studenic was the tournament's top scorer with three goals and two assists.
(30 Jul 2017)
Swiss U20 team wins in Dresden
Team Switzerland U20 won the 4-nations U20 tournament in Dresden, Germany with a perfect record. Germany was beaten 4-2, Czech Republic 4-0 and Slovakia 3-0.
Swiss goalie Matteo Ritz was outstanding shutouts in both games he played. Damien Riat, also Switzerland, was the tournament's top scorer with three goals and two assists.
(30 Jul 2016)
Finland-Sweden
Finland and Sweden played three national team games today. In the Women's game Finland won 1-0 in Mariehamn. The Swedish U17 team beat Finland 7-4 in Haapajärvi. In the U20 tournament in Dmitrov, Russia Sweden won 3-2 after a shootout.
In Dmitrov the Czech U20 team beat Russia 4-0.
(29 Aug 2015)
Evaluation Camp in Lake Placid
At the U20 Evaluation Camp in Lake Placid Sweden beat USA Blue 5-2 while Finland lost 5-2 to USA White.
(03 Aug 2015)
Finland wins U20 tournament in Jönköping
The Finnish U20 team won a 4-nation tournament in Jönköping, Sweden the past weekend. They started off with a 2-1 shootout win to Russia and continued with 5-1 aganist Sweden and 7-1 against Czech Republic. Sweden finished second beating the Czechs 7-2 and the Russians 2-1. Russia beat Czech Republic 7-0 to finsih third.
Finland's Jesse Puljujärvi scored 3+3 points to finish as top scorer of the tournament in Kinnarps Arena.
(01 Sep 2014)
Russian juniors beat Dynamo
The Russian U20 team today beat Dynamo Moscow 3-2.
(20 Dec 2013)
Swedish juniors win again
The Swedish U20 team earned the third straight victory at the National Junior Evaluation Camp in Lake Placid. After wins against USA White and USA Blue the Swedes last night beat the combined American team 4-0.
Canada beat Finland 5-3.
(08 Aug 2013)
Junior Evaluation Camp started
TheJunior Evaluation Camp in the Olympic Center of Lake Placid started last night with two games.
Sweden beat USA White 4-2 and then Finland beat USA White 6-5 in overtime.
(05 Aug 2013)
U20 games in Arosa
The Swiss and German U20 teams played three games in Arosa July 17-20. Germany won the first game 3-1. Switzerland the second 3-1. The last game was won 7-4 by the visiting Germans.
(21 Jul 2013)
Past league results:
League standings:
Historic statistic:
Individuals records:
Fast facts
season 2015-2016
Youngest player: Jonas Røndbjerg (17 years)
Oldest player: Chris Baltisberger (25 years)
Shortest player: Noele Trisconi (169 cm)
Tallest player: Colin Fontana (201 cm)
Nationalities: Canada (1), Czechia (42), Denmark (26), Finland (38), Germany (25), Hungary (19), Latvia (24), Russia (27), Switzerland (38), Slovakia (2), Sweden (37)
Highest win: Slovakia - Switzerland 0-7
Season average attendance: 615
Cardiff Devils won by one-goal-difference against home side Grenoble and advances to the Continental Cup Superfinals along with Nomad Astana Read more»
Kazakh champion closes the Continental Cup semifinals round with a perfect record, by beating HK Zemgale in the last game Read more»