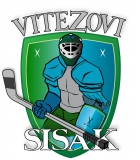 KHL Sisak
Year of foundation: 1934
Colours: blue, white
Club status: active
Address: KHL Sisak
Zibelska 13
44000 Sisak, Croatia
Phone: +385 044/534-769
Fax: +385 044 544 095
WWW: KHL Sisak
Did you find any incorrect or incomplete information? Please, let us know.
Season 2013-2014
* no longer in the club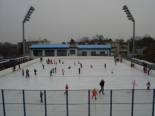 Adress: Gundulićeva bb, 44 000 Sisak
44000 Sisak
Phone: +385 044 543 036
Capacity: 800
from 1934 to 1970: Slavija Sisak
from 1970 to 2009: INA Sisak
from 2009 to 2010: HK Sisak
from 2010 to present: KHL Sisak
from 1970 to 2010: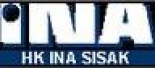 from 2010 to 2013: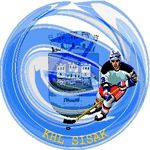 from 2013 to 2018: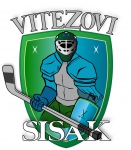 from 2018 to present: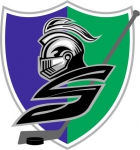 Revolution in Croatia
After ten consecutive titles of Medvescak, there is a new champion in Croatian League: KHL Zagreb broke the monopoly by winning a dramatic final series against Medveascak after a decisive 4-1 victory in game #5, in front of a record of 605 spectators.
KHL Zagreb forward Mislav Blagus finished as League MVP and Top scorer, while champion goalie Leon Hergešić Adamović was named playoffs MVP. Eternal silver medalist Mladost Zagreb won bronze with Ivan Štimac Rojtinić awarded as regular season best goalie.
This season Croatia League alligned a record of 6 teams, with two debutant: KHL Kuna Zagreb and HK Siscia Sisak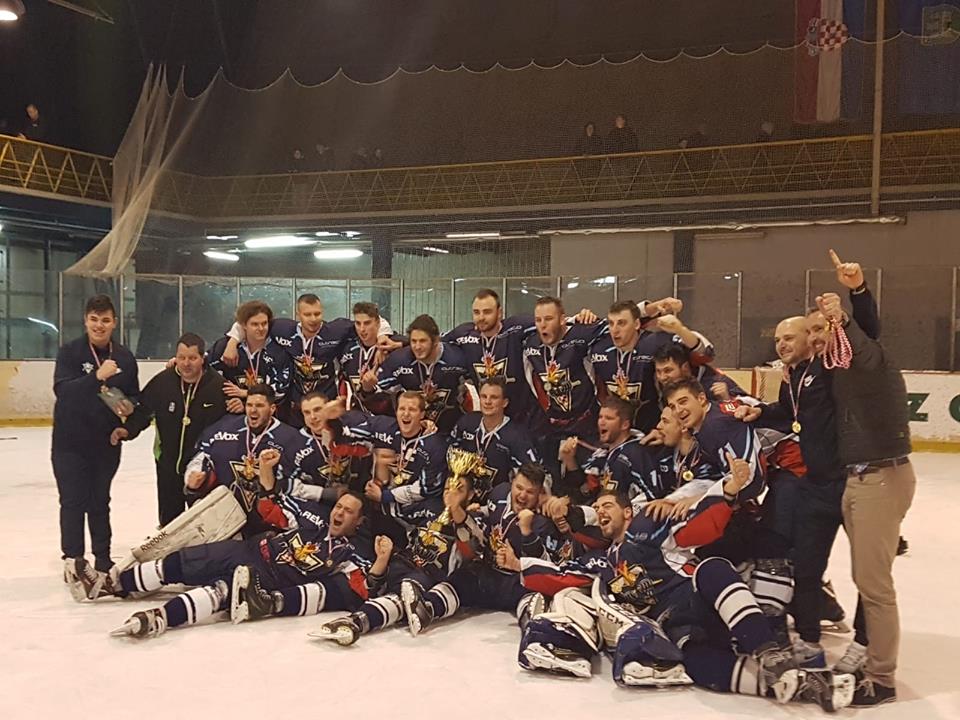 (14 Apr 2019)
Medvescak dominates again in Croatia
Medvescak Zagreb won the seventh consecutive title in Croatia, beating 3-0 in the final series (7-2 ; 6-5 and 10-3) Mladost Zagreb. As usual Medvescak competed in regular season with reserve team, but played playoffs with various players from KHL team.
Awards:
League MVP: Ivan Janković (KHL Zagreb)
Best Goalie: Ivan Štimac Rojtinić (Mladost Zagreb)
Best Forward: Tadija Mirić (Mladost Zagreb)

(15 Mar 2015)
Mladost scored 31 goals against Sisak
Big score in Croatian League round #2: Mladost Zagreb won 31-2 against Sisak. Mladost forward Miro Smerdelj was the top scorer of the night with 8 goals and 4 assists.
(10 Oct 2013)
Postponed game in Sisak
Due to uncommon high temperatures in Croatia, game from Croatian League round 8 between KHL Sisak and Mladost Zagreb, scheduled for Monday, was postponed because open rink in Sisak didn't offer a decent ice. This should have been the first home game for Sisak, usually playing in Zagreb indoor rinks except for december and january
(05 Dec 2011)
Historic rosters:
Historic statistics:
Past results:
League standings:
Cardiff Devils won by one-goal-difference against home side Grenoble and advances to the Continental Cup Superfinals along with Nomad Astana Read more»
Kazakh champion closes the Continental Cup semifinals round with a perfect record, by beating HK Zemgale in the last game Read more»