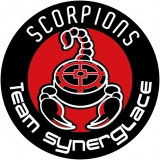 HC Mulhouse
Short name: Mulhouse
Nickname: Scorpions de Mulhouse
Year of foundation: 1997
Colours: red, black
Club status: active
Address: 47 Boulevard Stoessel
68200 Mulhouse
Phone: +33 03.8925 5801
Fax: +33 03.8959 1272
Email: contact@scorpionsmulhouse.fr
WWW: Mulhouse Scorpions
Did you find any incorrect or incomplete information? Please, let us know.
Season 2023-2024
Current roster
season 2023-2024
* no longer in the club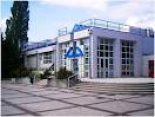 Adress: Patinoire Olympique
47 Boulevard Stoessel
68200 Mulhouse
Phone: +33 03 69 77 67 68
Email: patinoire@mulhouse.fr
Capacity: 1600
Opened in: 1986
from 1997 to 2014: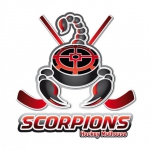 from 2014 to 2015: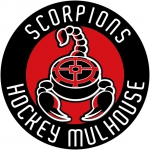 from 2015 to present: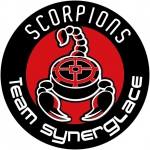 Mulhouse names new coach
HC Mulhouse announces Swedish coach Christer Eriksson will continue to work at club as General Manager, leaving the role of coach to Yorick Treille, 38, one of most representative players of French hockey in the last 2 years. Treille retires immediately as player to start the new career behind the bench. Mulhouse is currently 11th in the standing, with just a victory after 15 rounds of Ligue Magnus
(03 Nov 2018)
Coupe de la ligue first round completed
The coupe de la ligue first round is now completed. In groups A (Angers, Rouen) & C (Grenoble, Briançon), the top favorites emerged and advanced to the quarter finals. In groups B and D, it was a 3 team fight to get to the next level. The big surprise was finally in group B with qualifications of Epinal and Strasbourg while the top favorite Amiens is eliminated. In group C, Dijon ended up first while Chamonix and Morzine were tied for 2nd. Chamonix finally advance thanks to a better goal difference. The quarter final match-ups will be the following : Strasbourg - Angers ; Rouen - Épinal ; Briançon - Dijon ; Grenoble - Chamonix
(16 Oct 2013)
Mulhouse back in Ligue Magnus
Mulhouse defeats Nice tonight 4:3 to sweep the series 2-0 in the Division 1 Championship. The Scorpions complete their comeback to Ligue Magnus since 2005, the year the won the Championship and then were relegated due to bankruptcy.
(14 Apr 2012)
Historic rosters:
Historic statistics:
Past results:
League standings:
Fast facts
season 2023-2024
Home team opens the Continental Cup first round showing no mercy for opponent KHL Zagreb Read more»
The european debut for the Icelandic champion turned into a harsh lesson taught by the HC Panter in Continental Cup first match in Kaunas Read more»