HK Dinamo Juniors
Year of foundation: 2011
Colours: red, white
Club status: active
Address: Skanstes iela 50, 2. stāvs
Rīga, LV-1013, Latvija
Phone: +371 671-47-000
Fax: +371 67695556
Email: info@dinamoriga.eu
WWW: HK Dinamo Juniors
HK Dinamo Juniors is minor league affiliate of:
HK Riga
Did you find any incorrect or incomplete information? Please, let us know.
Season 2015-2016
Current roster
season 2015-2016
* no longer in the club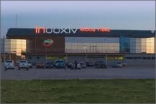 Adress: Inbox.lv ledus halle - SIA "Nordic Sport Invest"
"Ledus halle", Piņķi, Babītes pag.
Babītes novads, LV2107

Phone: +371 67147000
Email: info@bhh.lv
Capacity: 1000
Opened in: 2002
from 2011 to 2013: HK Juniors Riga
from 2013 to present: HK Dinamo Juniors
from 2011 to 2013: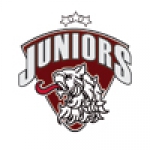 from 2013 to present: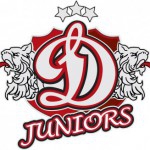 No continental cup for Latvian champion
Latvian champion SMScredit.lv announced won't partecipate in Continental Cup, transferring the rights for silver medallist HK Juniors Riga. Club didn't specified the reason of the quitclaim
(02 Jun 2013)
Juniors Riga quits MHL
HK Juniors Riga next season won't play in MHL-B
In the season 2013/14 Juniors will focus only on the championship in Latvia where last season won silver medal. This decision was made by the governing council of Dinamo Riga
(31 May 2013)
SMS Credit wins first ever title in Latvia
By beating 1-0 HK Juniors Riga in playoffs final game #3, SMS Credit Riga closes the series 3-0 and captures its first title in Latvian League. After two consecutive victories by Liepaja Metalurgs, title is back in the capital
(25 Mar 2013)
Latvian League clubs announced
The LHF announces the 8 clubs of the Latvijas Virslīga for this season: SK Liepājas Metalurgs II, HK Ozolnieki/MONARCH, DHK Latgale, SMScredit.lv, HK Zemgale/JLSS, HS Rīga/Prizma, HK Juniors and SK Rīga'96. HS Rīga/LSPA and Lithuanian side Elektrēnu Energija won't participate. The league is scheduled to start 12 September 2012.
(21 Aug 2012)
Ozolnieki waits for opponent
Ozolnieki Monarch sweeps out HK Juniors Riga in four games, closing the series with 5-3 victory in game four after been recovered from a 3-1 gap after second period. A 4-0 half points in last period gives Ozolnieki the third consecutive finals in Latvian League. In other pairs Liepaja Metalurgs-2 ties 2-2 the series beating 4-2 SMS-Credit
(28 Mar 2012)
Ozolnieki one step from final, SMS Credit takes advantage
In Latvijas Virslīga semifinals game #3 Ozolnieki Monarchs get the third victory against Juniors Riga recovering from 1-3 and closing the game 5-3 with two goals by Artis Abols in third period. In the other pair SMS Credit get a capital success against Liepaja Metalurgs-2 with a lonely goal by veteran Aleksandr Kercs and now leads the series 2-1
(26 Mar 2012)
SMS Credit ties series in Latvia, Ozolnieki wins also second game
To call some star players from MHL HK Riga wasn't enough for Juniors Riga to win semifinal game #2 in Latvian League. Despite initial advantage scored by Ainars Podzins, Juniors conceeded 3 goals to Ozolnieki, now 2-0 in the series. The other pair confirms to be very balanced: SMS Credit equalizes the series beating Liepaja Metalurgs-2 4-3 at shoot-outs: Ronalds Cinks scores decisive penalty. Games #3 will be played next monday
(25 Mar 2012)
Ozolnieki and Metalurgs-2 win semifinals game #1 in Latvia
Latvijas Virslīga playoffs semifinals started today: Regular Season winner Ozolnieki/Monarch clearly win over Juniors Riga. Ozolnieki veterans scored five goals with five different players for the final 5-2. In other pairs the young Liepaja Metalurgs-2 turns over the score in the last period against SMS-credit, another team with a lot of veterans in the rosters: 45-years-old Aleksandr Kercs scored twice for SMS but his team lost 3-4.
(23 Mar 2012)
Historic rosters:
Historic statistics:
Past results:
League standings:
Fast facts
season 2015-2016
After a 4-years hiatus, a Kazakh club could be back in Russian Second League Read more»
The 5th season of Ice Hockey Championship was played at Altit Fort, Hunza in -15 C temperature. SCO male team won the Championship against defending champions team of Serena Hotels. ... Read more»