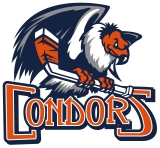 Bakersfield Condors
Year of foundation: 2010
Colours: Blue, Orange, Dark Gray, White
Club status: active
Address: Bakersfield Condors
PO Box 1806
Bakersfield, CA 93303-1806
Phone: +1 661-324-7825
Fax: +1 (661) 324-6929
WWW: Bakersfield Condors
Did you find any incorrect or incomplete information? Please, let us know.
Season 2022-2023
This club in 2022-2023: AHL
Current roster
season 2022-2023
* no longer in the club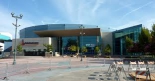 Adress: 1001 Truxtun Ave.
Bakersfield, CA 93301
Phone: +1 661-852 7300
Capacity: 8641
Opened in: 1998
Started playing in Oklahoma in 2010 when Edmonton Oilers brought their previously inactive AHL franchise back to life after a 5-year dormancy. The previous incarnation of the franchise were Edmonton Roadrunners.
On December 18, 2014, the Oklahoma City Barons and Edmonton Oilers mutually agreed to end the Barons' operations after the end of the 2014-15 season, with the Barons management citing financial problems and the Oilers citing a desire to "move on." One month later, on January 29, 2015, the AHL announced that the Oilers would relocate their franchise to Bakersfield as one of five charter members to form the basis of a new Pacific Division beginning in the 2015-16 season.
from 2010 to 2015: Oklahoma City Barons
from 2015 to present: Bakersfield Condors
from 2010 to 2015: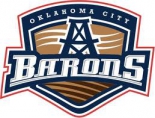 from 2015 to present: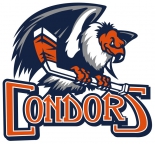 Historic rosters:
Historic statistics:
Past results:
League standings:
Fast facts
season 2022-2023
Bakersfield Condors participates in season 2022-2023: AHL
A look back at a season that lived up to its promise. Read more»
The Alliance of European Hockey Clubs (E.H.C.) has announced the nominees for the 2023 Fenix Outdoor & Warrior European Hockey Awards. Read more»