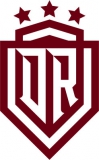 Dinamo Riga
Name in original language: Dinamo Rīga
Year of foundation: 2008
Colours: white,silver,garnet red
Club status: active
Address: Skanstes iela 13 / 5, 2. stāvs
Rīga, LV-1013, Latvija
Phone: +371 67695555
Fax: +371 67695556
Email: info@dinamoriga.eu
WWW: Dinamo Riga
Dinamo Riga is major league affiliate of:
HK Riga
Did you find any incorrect or incomplete information? Please, let us know.
Season 2022-2023
Current roster
season 2022-2023
* no longer in the club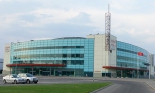 Adress: 21 Skanstes Street
Riga LV 1013, Latvia
Phone: +371 6 7388200
Email: info@arenariga.com
Capacity: 10300
Opened in: 2006
The club was re-founded on 7 April 2008 as a successor of a former hockey team (also named "Dinamo Riga"), which was founded in 1946, but ceased to exist in 1995.
from 1946 to 1949: Dinamo Riga
from 1949 to 1967: Daugava Riga
from 1967 to 1991: Dinamo Riga
from 1991 to 1993: Stars Rīga
from 1993 to 2008: Pārdaugava Rīga
from 2008 to present: Dinamo Riga
from 1946 to 2020: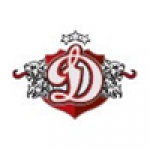 from 2020 to present: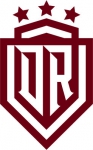 Coronavirus outbreak in Barys Nur-Sultan
The KHL regular championship match between Barys and Dinamo Riga, scheduled for September 18, will be postponed due to the outbreak of coronavirus in the Kazakh team.
The team was quarantined, and the KHL postponed six matches involving the team to a later date.
The press secretary of the club Yevgeny Akmanov told all the team members are asymptomatic, therefore, during the quarantine, everyone was sent home, but at the same time are under constant supervision of the medical headquarters.
The club hopes that everyone will soon get better, the team will continue to play in the KHL and this situation will not happen again, and the postponed matches, in agreement with the rivals, will be able to be held at a later date.
Relocation of the club to Russia is not currently being discussed, although it was considered before the start of the season.
(17 Sep 2020)
Indrašis signs new contract
Latvian forward Miks Indrašis signed a new 2-year contract with Dinamo Riga of KHL.
(23 Jul 2015)
New coach to Dinamo Riga
The Finnish coach Kari Heikkilä will take over the Latvian KHL team Dinamo Riga. Heikkilä has earlier coached four other KHL clubs: Lokomotiv (2008-10), Metallurg Magnitogorsk (2010-11), Dinamo Minsk (2012) and Neftekhimik (2013-14).
(05 Jul 2015)
KHL schedule announced
The KHL schedule for 2015-16 can now be found in our games database.
(30 Jun 2015)
Donetsk-Riga series relocated to Bratislava
The KHL today announced that game 7 of the Western Conference quarterfinals series between Donbass Donetsk and Dinamo Riga has been moved from Donetsk, Ukraine, to Bratislava, Slovakia. This comes after the security risk in the unstable East of Ukraine which is highly affected by the Crimea crisis, is too high to organize such an event without any risks. Slovan won't need their home arena after losing round one of Nadezhda Cup against Dinamo Minsk. The game is played on Monday, 17 March 2014, at 19.00 CET.
(16 Mar 2014)
Donbass to play playoffs in Donetsk
Vladimir Shalaev, vice president of KHL, told Russian news website sports-express.ru that there are no plans to reschedule the first playoff round between Donbass Donetsk and Dinamo Riga despite the political crisis between Russia and Ukraine and protests in Donetsk. This comes after a visit by a special committee to the Eastern Ukrainian city.
(05 Mar 2014)
Dinamo Riga buys Arena Riga
Dinamo Riga home arena becomes property of the club.
The company Glesum Investments bought the complex from the
"AR Entertainment Limited" becoming 100% owner of the facility
The company "Glesum Investments" belongs to the owners of Dinamo, Juris Savickis and Igor Makarov.
(06 Sep 2013)
Amur force game #4
The Nadezhda Cup finals will see a fourth and last game after Amur Khabarovsk beat Dinamo Riga 2-1 (1-1, 0-0, 1-0) today and avoided a sweep for the Latvian guests. The final match is going to be played tomorrow in Khabarovsk and to win the Cup the hosts need to tie the series first before a shootout could give them the title afterwards.
(19 Mar 2013)
Minsk wins battle of the Dinamos
Home team Dinamo Minsk defeated their namesakes from Riga with the score of 2-1 (1-1, 1-0, 0-0) to stay in touch with the playoff spots. This was also the last KHL match before an international break that lasts until 19 December 2012. Minsk is now at 41 points while Riga stays at just 32.
(09 Dec 2012)
Dinamo Riga fires Pekka Rautakallio
After the 0-2 defeat with Dinamo Minsk, leaving the team last in Bobrov Division, Dinamo Riga fired Finnish coach Pekka Rautakallio. Artis Ābols will act as temporary coach
(05 Nov 2012)
Historic rosters:
Historic statistics:
Past results:
League standings:
Fast facts
season 2022-2023
Cardiff Devils won by one-goal-difference against home side Grenoble and advances to the Continental Cup Superfinals along with Nomad Astana Read more»
Kazakh champion closes the Continental Cup semifinals round with a perfect record, by beating HK Zemgale in the last game Read more»