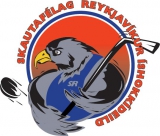 Did you find any incorrect or incomplete information? Please, let us know.
Season 2022-2023
Current roster
season 2022-2023
* no longer in the club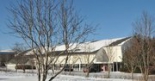 from 1899 to present: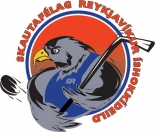 SA confirms title in Iceland
Skauta­fé­lag Ak­ur­eyr­ar confirms the title in Iceland, by beating rival SR. Fifth consecutive title, 23rd in the history of club.

All stats and results: https://bit.ly/3qJX1yL
(30 Mar 2022)
Bjarki Jóhannesson and Kristín Ingadóttir are the 2021 Icelandic Player of the Year
Bjarki Jóhannesson has been chosen ice hockey player of the year 2021 by the board of the Icelandic Hockey Association.
Bjarki has played with Skautafélag Reykjavíkur all his career and is the captain of the team. According to the motivation of the award: "He is the backbone of all SR games, takes an active part in all training and is a role model for many young players"
Bjarki has been a member of the Icelandic national team for many years, first in 2011 with the U18 national team and then in the U20 national team and now in recent years he has been a permanent member of the A national team
Kristín Ingadóttir (Fjolnir) won the award as women Player of the Year
(20 Dec 2021)
Robert Sigurdsson named Icelandic Player of the Year
UMFK Esja forward Robert Sigurdsson was named 2017 Icelandic Player of the Year.
Sigurdsson, 24, after some season in North American minor leagues, played in Iceland since 2014 for Skautafélag Reykjavíkur and from this season for champion UMFK Esja Reykjavík and is Icelandic League top scorer at moment with 46 points (24+22) in 14 games. Sigurdsson is also member of Iceland National Team
Eva María Karvelsdóttir is the Women's Player of the Year
(17 Dec 2017)
Icelandic League started
Icelandic League started this week with a convincing victory of champion SA Akureyri and new player-coach, Finnish Jussi Sipponen, 5-0 against Bjornin. Silver medalist SR Reykjavík lost 5-4 at overtime in the city derby aginst Esja UMFK.
Follow every game of Icelandic League on Eurohockey page
(03 Sep 2015)
SA Akureyri wins title in Iceland
By beating arch rival and regular season winner SR Reykjavik 4-1 in the final series and 7-0 in the decisive game, SA Akureyri wins the title of Icelandic League for the third consecutive year, confirming its domination on domestic hockey with 5 titles in last 6 years. As last season, SA American forward Ben DiMarco was the top scorer with 49 points (33+16) in 24 games.
(24 Mar 2015)
Historic rosters:
Historic statistics:
Past results:
League standings:
Fast facts
season 2022-2023
Kaunas City celebrate the qualification to the second round of Continental Cup with a ten-goals victory over Skautafelag Rejkyavik Read more»
Estonian champion wins KHL Zagreb ensuring first place for the home team Read more»