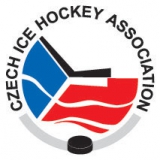 Czech Republic
Year of foundation: 1908
Colours: red, white, blue
Club status: active
Address: Czech Ice Hockey Association
Prvniho pluku 621/8a
186 00 Prague 8
Czech Republic
Phone: +420 2 2 489 1470
Fax: +420 2 3 333 6096
Email: office@cslh.cz
Did you find any incorrect or incomplete information? Please, let us know.
Season 2021-2022
Current roster
season 2021-2022
* no longer in the club
from 1992 to present: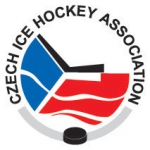 Krutil suspended
Czech defenceman Michael Krutil got a one-game suspension at the World Juniors for a violation of IIHF Official Rule 160-Slew-Footing. He will miss the last game of the Round Robin against Austria.
(31 Dec 2020)
Czech Republic beats Hungary 5-0 - twice
The women's teams of Czech Republic and Hungary played yesterday and today in Kalich Arena, Litomerice. Both times the Czech women won 5-0.
In the first game Sara Cajanova and Klara Hymlarova scored two goals each. In the second game five players scored a goal each. Klara Peslarova earned a shutout in the first game and Viktorie Švejdová in the second.
(19 Dec 2020)
U18 Hlinka Gretzky Cup, Day 4 - Russia and Canada to play the final
Alexander Pashin scored three goals when Russia beat Finland 4-1 in one of today's semi finals of the prestigeous U18 tournament in Czech Republic and Slovakia. In the other semi final Canada beat Sweden 3-2 in a shootout game. Cole Perfetti scored all Canadian goals.
Czech Republic beat USA 4-3 for place five while Slovakia beat Switzerland 7-5 in the 7th place game.
(09 Aug 2019)
U18 Hlinka Gretzky Cup, Day 3
Results of the third day from Breclav/Piestany: USA - Sweden 4-5 (SO), Switzerland - Finland 0-6, Czech Republic - Canada 1-7 and Slovakia - Russia 1-2 (OT).
Friday's semi finals: Canada - Sweden, Russia - Finland.
(08 Aug 2019)
U18 Hlinka Gretzky Cup, Day 2
On the second day of the U18 Hlinka Gretzky Cup Roni Hirvonen scored three goals when Finland beat Czech Republic 5-1. Other games today: Canada - Switzerland 8-0, Sweden - Russia 0-3 and Slovakia - USA 3-4 (OT).
(06 Aug 2019)
U18 Hlinka Gretzky Cup, Day 1
The U18 Hlinka Gretzky Cup started today in Breclav and Piestany. Results: Russia - USA 6-2, Finland - Canada 0-6, Czech Republic - Switzerland 4-3 (SO) and Slovakia - Sweden 2-3.
(05 Aug 2019)
World Juniors Quarter finals
The quarter final match-ups of the World Junior Championship in Canada is decided after the end of the Preliminary Round:
Sweden - Switzerland
Canada - Finland
USA - Czech Republic
Russia - Slovakia
(01 Jan 2019)
World Juniors quarter finals
The World Junior Championship quarter finals will be played on Tuesday:
Czech Republic - Finland
Canada - Switzerland
Sweden - Slovakia
USA - Russia
Belarus and Denmark will play three games to decide who relegates.
(01 Jan 2018)
Addition to the Czech WJC squad
Czech Republic added the defenseman Frantisek Hrdinka to the World Juniors roster today.
(31 Dec 2017)
Slovakia beats Czech Republic
Slovakia beat Czech Republic 2-0 in Trinec today. Matej Paulovic scored 1-0 in the first period and Patrik Svitana added an empty net goal towards the end.
(23 Aug 2017)
Historic rosters:
Historic statistics:
Past results:
League standings:
Fast facts
season 2021-2022
After last year's postponement, the first edition of international tournament will be assigned in Latvia Read more»
Fall in love with a new sport by reading our in-depth explanation for why every sports fan should appreciate the entertainment of ice hockey. Read more»