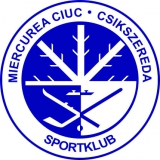 HSC Csíkszereda
Short name: HSC Miercurea Ciuc
Year of foundation: 1929
Colours: white,blue
Club status: active
Address: Str. Nicolae Balcescu #9
Cod. 4200, Miercurea Ciuc, Jud. Harghita
Phone: +40 0266 371457
Fax: +40 0266 372091
Did you find any incorrect or incomplete information? Please, let us know.
Season 2017-2018
Current roster
season 2017-2018
* no longer in the club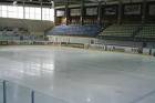 Adress: Nicolae Balcescu 9
530132 Csíkszereda
Phone: +40 0266 371457
Email: sportclub@sportclub.ro
Capacity: 4000
Retired number #18 Kósa
Notable players:
from 1929 to 1945: SC Miercurea Ciuc
from 1945 to 1957: Avîntul IPEIL
from 1957 to 1960: Recolta Miercurea Ciuc
from 1960 to 1973: Vointa Miercurea Ciuc
from 1973 to present: HSC Csíkszereda
Romanian Championi: 1949, 1952, 1957, 1960, 1963, 1997, 2000, 2004, 2007, 2008, 2009, 2010
Romanian Cup:1950, 1952, 1995, 2001, 2003, 2006, 2007, 2010
Panonian League: 2004
League winners:
from 1929 to 2010: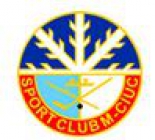 from 2010 to present: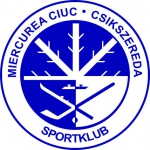 Sport Club Miercurea Ciuc takes back the title in Romania
Team with the most titles in the 2000s, Sport Club Miercurea Ciuc interrupts a 4-year fast by winnig the 2017-2018 Romanian League by beating 4-3 at overtime in a dramatic game 6 the major rival and reigning champion Corona Brasov. The finals has a uncommon trend with Sport Club, that had easily eliminated Steaua Bucharest in the semifinals, winning 9-7 and 6-5ot first 2 games, losing 2-1ot game 3. The balance was brutally broken in game 4, with Sport Club hammering 10-1 Corona in Brasov, already anticipating the title in front of their fans. But Corona Brasov did a small miracle winning 2-3 game 5 in Miercurea Ciuc, before to surrender to a Csanad Fodor decisive goal tonight.
Traditional Steaua Bucharest closed a very positive season winning bronze series against ambitious Progym Gheorgheni, that announced to submit application to join Erste Liga next season. The biggest disappointment is Dunarea Galati, twice champion 2 seasons ago and with a one-season partecipation to Erste Liga, now sinking in debts and finished 5th, just ahead of eternal last Sportul Studentesc Bucharest, finishing the umpteenth season without winning even one game. Dunarea announced right after the end of regular season that the club very likely won't partecipate in the next season
Veteran Vaclav Novak finished again as top scorer with 63 points (31+32)
(05 Apr 2018)
HSC Csíkszereda won Romanian Cup
HSC Csíkszereda (SC Miercurea Ciuc) won its ninth Romanian Cup by beating 5-1 major rival Corona Brasov in the final played at Galati. Experienced Russian forward Pyotr Schastlivy scored two goals while compatriot Andrei Taratukhin netted a decisive short-handed goal in the second period.It was the eighth final in the last ten years for Sport Club, defeated last season by Dunarea Galati. Progym Gheorgheni won the bronze defeating 6-5 host Dunarea
(23 Dec 2017)
Tough weekend for Sportul
Even though Sportul Studentesc Bucharest is used to defeats, living in a perennial place at bottom of Romanian League, this weekend was to remember: opposed to Erste Liga team Sport Club Miercurea Ciuc, the amateur team lost 30-1 on friday, with a total of 67 shots on goal faced by two goalies Rares Bularca and Stan Stefan. On Sport Club side, Radim Valchar (6+6) and Zoltan Sandor (5+2) were the top scorer.
On Saturday, in the replay, a loss for "just" 19-0.
In ten games of the league, of course all lost, included a 25-2 against Dunarea and a combo 22-0 and 20-0 against Progym, Sportul already suffered 195 goals, scoring just 10.
(22 Oct 2017)
Dunarea Galati won Romania Cup
Current national champion Dunarea Galati won its first title of Romania Cup beating 6-5 at overtime in a spectacular final, played at Brasov Arena, Cup holder SC Miercurea Ciuc with decisive goal scored by Slovak Ondrej Rusnak after 69 minutes, after Dunarea has recovered a 0-3 gap after two period, scoring 5 goals in the third, despite Miercurea has found the further advantage twice. Corona Brasov won the bronze winning 7-2 against Progym Gheorgheni
(23 Dec 2016)
Leo Gudas new coach at Miercurea Ciuc
Czech Leo Gudas, 51, is the new coach of Sport Club Miercurea Ciuc. He replaces Canadian Tom McCarthy, resigned last week.
(24 Nov 2016)
Sport Club Miercurea Ciuc win Romanian Cup
Sport Club Miercurea Ciuc/Csíkszereda win Romanian Cup 2015-16 beating 3-2 Steaua Bucharest in the final played in Brasov. The game was the replay of the original final, scheduled on 20 december 2015 at Gheorghieni ice rink and suspended after second period with score 7-2 for Miercurea Ciuc due to a short circuit. It's the eighth trophy for Sport Club.
(01 Mar 2016)
Romania Cup final suspended
The final of Romanian Cup between SC Miercurea Ciuc and Steaua Bucharest, played at Gheorgheni arena, was suspended after the second period due to a short circuit to the lighting system which caused the explosion of two reflectors and a fire. The firefighters decided to evacuate the spectators from the rink. Given the impossibility to guarantee the repair in a short time, Federation decided to reschedule the game for a future date to be determined. At the moment of suspension the score was 7-2 in favour of SC Miercurea Ciuc. In the bronze game, Dunarea Galati won 7-6 at overtime against host Progym
(22 Dec 2015)
Corona Brasov wins Romania Cup
With a comeback from 0-2 after first period, Corona Brasov won 2015 edition of Romania Cup, beating 3-2 arch rival SC Miercurea Ciuc in front of 2000 fans at home rink. In september Miercurea Ciuc won 2014 edition, beating 2-1 Brasov at overtime
(21 Dec 2014)
SC Miercurea Ciuc won Romania Cup
A goal by Ede Mihaly in the overtime gives 2-1 victory and the Romanian Cup to SC Miercurea Ciuc in the final played in Galati against Corona Brasov
(15 Sep 2014)
Rain of goals in Romanian Cup
Romanian Cup, started yesterday in Galati, saw big scores in first games. Sportul Studentesc Bucharest lost 0-30 and 1-22 against Corona Brasov and Steaua Bucharest, while home team Dunarea Galati won 16-0 against Progym. Dunarea signed Austrian stars Andre Lakos and Oliver Setzinger for the competition but lost first game 2-7 against SC Miercurea Ciuc. Follow Romanian Cup on eurohockey.com
(11 Sep 2014)
Historic rosters:
Historic statistics:
Past results:
League standings:
Fast facts
season 2017-2018
Cardiff Devils won by one-goal-difference against home side Grenoble and advances to the Continental Cup Superfinals along with Nomad Astana Read more»
Kazakh champion closes the Continental Cup semifinals round with a perfect record, by beating HK Zemgale in the last game Read more»