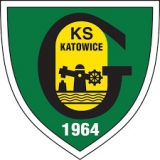 GKS Katowice
Short name: Katowice
Name in original language: Górniczy Klub Sportowy Katowice
Year of foundation: 1964
Colours: yellow, green, black
Club status: active
Address: TAURON Klub Hokejowy GKS Katowice S.A.
ul. Bukowa 1A
40-108 Katowice
Phone: +48 503 625 242
Email: hokej@gkskatowice.eu
Did you find any incorrect or incomplete information? Please, let us know.
Season 2021-2022
Current roster
season 2021-2022
* no longer in the club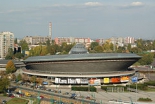 Adress: ul. Aleja Korfantego 35
40-951 Katowice
Phone: +48 32 253 87 33
Capacity: 1500
Opened in: 1971
from 1900 to 1964: Górnik Katowice
from 1964 to 2016: GKS Katowice
from 2016 to 2019: Tauron KH GKS Katowice
from 2019 to present: GKS Katowice
from 2000 to 2015: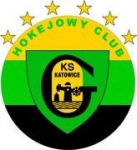 from 2015 to present: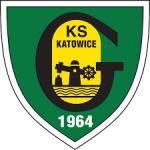 Robert Spisak new coach at Katowice
Slovak Robert Spisak is the new head coach of GKS Katowice, replacing Maksymilian Lebek. Spisak, 55, won MOL Liga last season with Nove Zamky but was fired in October by Slovak club. Katowice lost all 13 games played in Polska Hokej Liga
(04 Nov 2014)
GKS Katowice and Krynica approved
Polish Federation Commission on Licensing approved - even after the deadline - the applications of GKS Katowice to play in Polska Hokej Liga and Krynica for the 2nd League. Krynica also received a license for women team.
(29 Aug 2014)
GKS Katowice refuses to play as protest
GKS Katovice players refused to play Polish League game against JKH GKS Jastrzębie to protest for the diffficult financial situation at club.
"Today the whole team took this difficult decision. We know that we are here to play and we have great fans. We are sorry but we have done this step, because the situation is very difficult. We have dealt with the payment of September, and it already affects our lives. Many of us have trouble keeping the family. We do not want to hurt anyone, and we know that there is a problem with finding sponsors and the lack of money in the club" players said in a statement
(17 Feb 2014)
Historic rosters:
Historic statistics:
Past results:
League standings:
Fast facts
season 2021-2022
IIHF President expressed a clear position on the situation in Ukrainian hockey during a meeting with the Federation Read more»
Ted Brithen scored three goals when Rögle beat another Swedish team, Frölunda, in the first of two games in the Champions Hockey League semi finals. Red Bull München and Tappare were supposed to play in Münich but that game was canceled ... Read more»