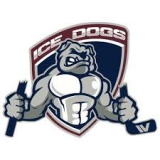 Sydney Ice Dogs
Year of foundation: 2002
Colours: Burgundy, blue, silver, white
Club status: active
Address: Macquarie Ice Rink, Macquarie Shopping Centre, Herring Rd & Waterloo Rd
2113 Macquarie Park, New South Wales, NSW
Phone: +61 8784 4800
Fax: +61 02 9821 3758
WWW: Sydney Ice Dogs
Did you find any incorrect or incomplete information? Please, let us know.
Season 2022-2023
This club in 2022-2023: AIHL
Current roster
season 2022-2023
* no longer in the club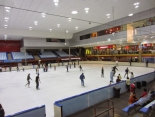 Adress: Macquarie Shopping Centre, Herring Rd & Waterloo Rd
Macquarie Park NSW 2113, Australia
Phone: +61 (02) 9888 1100
Capacity: 2200
Opened in: 1987
from 2001 to 2008: Western Sydney Ice Dogs
from 2008 to present: Sydney Ice Dogs
from 2001 to 2017: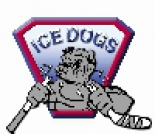 from 2017 to present: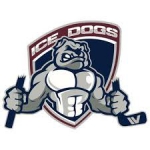 Macquarie Ice Rink demolition paused
The demolition of Macquarie Ice Rink in Sydney, scheduled for 2020, has been paused after the community reaction. There will be talks with stakeholders and the two clubs using the rink as home, the Sydney Bears and Sydney Ice Dogs, before coming to a final decision. Neither club has announced what a new rink would be.
(21 Jan 2019)
Sydney Ice Dogs announces new coach
Sydney Ice Dogs announced former Australian national team Christopher Blagg as new head coach for upcoming season. Canadian Christopher Foster and former goalie Andrew Waite will serve as assistant coaches. Blagg replaces Vladimir Rubes, who not extended contract due to family commitments.
"Chris brings a wealth of experience and leadership to our hockey club" says General Manager Jason Juba. "He is a good communicator which we believe will work well with the players and also get the best out of them".
(22 Mar 2017)
Eric Lien new coach at Adrenaline - Milestone for Dunwoodie
Adelaide Adrenaline announced the club named former assistant coach Eric Lien new headcoach of the team. Liam, 37, lastly worked as assitant coach of national team. He replaced fired Trevor Walsh.
Sydney Ice Dogs defender Dave Dunwoodie celebrated his 300th AIHL game in the 5-2 loss against Newcastle North Stars on June 25. After 16 years in the League, Dunwoodie is just the second player to reach the milestone in the AIHL. In mid-June Sydney Bears captain Michael Schlamp played his 200th AIHL game
(02 Jul 2016)
Anders Jespersen to coach Sydney Ice Dogs
New experience for the wandering goalie: Danish Anders Jespersen is the new headcoach of Sydney Ice Dogs of Australian Icehockey League, replacing Andrew Petrie, moved to Newcastle North Stars last September. Jespersen start the season as Oman National team headcoach, before to move in Serbia, where worked as goalies' coach at Crvena Zvezda
(04 Mar 2015)
Andrew Petrie new coach at Newcastle
British Andrew Petrie is the new coach of Newcastle North Stars, replacing Garry Doré that will remain in North Stars organization as General Manager. Petrie coached Sydney Ice Dogs last season
(02 Oct 2014)
Sydney Ice Dogs named Petrie as new coach
Champion Sydney Ice Dogs named English Andrew Petrie as new head coach, replacing Ron Kuprowsky, resigned in April. In last weeks team was headed by interim player-coach Dion Dunwoodie
(09 May 2014)
Sydney Ice Dogs and Newcastle North Stars advances to AIHL Finals.
After the 8-0 victories against Canberra Knights and 5-3 against champion Melbourne Ice respectively, the Sydney Ice Dogs and the Newcastle North Stars are the first teams to qualify for the 2013 AIHL Finals held in Melbourne September 7th-8th at the Medibank Icehouse. Follow Australian League stats and results on Eurohockey.com !
(18 Aug 2013)
AIHL semi final draw
The AIHL regular season ended today.
The semi finals pairings will be: Melbourne Ice v Adelaide Adrenaline and Newcastle North Stars v Sydney Ice Dogs.
(28 Aug 2011)
Historic rosters:
Historic statistics:
Past results:
League standings:
Fast facts
season 2022-2023
Sydney Ice Dogs participates in season 2022-2023: AIHL
Kaunas City celebrate the qualification to the second round of Continental Cup with a ten-goals victory over Skautafelag Rejkyavik Read more»
Estonian champion wins KHL Zagreb ensuring first place for the home team Read more»