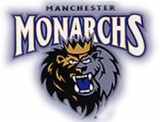 Manchester Monarchs
Year of foundation: 2001
Colours: purple, black, gold, white
Club status: active
Address: Manchester Monarchs
66 Hanover St. Suite 200
Manchester, NH 03101
Phone: +1 (603) 626-7825
Fax: +1 (603) 626-7022
Did you find any incorrect or incomplete information? Please, let us know.
Season 2018-2019
This club in 2018-2019: ECHL
Current roster
season 2018-2019
* no longer in the club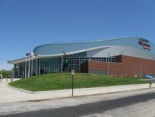 Adress: 555 Elm Street
Manchester, NH 03101
Phone: +1 (603) 644-5000
Capacity: 9852
Opened in: 2001
Founded in 2001 as AHL affiliate of Los Angeles Kings. On January 29, 2015, the Los Angeles Kings announced that they would be moving their AHL affiliate, the Manchester Monarchs, to Ontario, California as one of five charter member's of the AHL's new Pacific Division. The next day, they announced that their ECHL affiliate, the current Ontario Reign, would move to Manchester and take on the Monarchs name in what is essentially a "franchise swap."
from 2001 to present: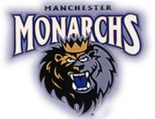 Historic rosters:
Historic statistics:
Past results:
League standings:
Fast facts
season 2018-2019
Manchester Monarchs participates in season 2018-2019: ECHL
After a 4-years hiatus, a Kazakh club could be back in Russian Second League Read more»
The 5th season of Ice Hockey Championship was played at Altit Fort, Hunza in -15 C temperature. SCO male team won the Championship against defending champions team of Serena Hotels. ... Read more»