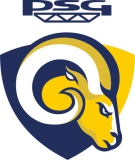 PSG Berani Zlín
Short name: Zlín
Name in original language: PSG Zlín
Year of foundation: 1929
Colours: yellow and blue
Club status: active
Address: Březnická 4068
760 01 Zlín
Phone: +420 577 056 011
Fax: +420 577 056 035
Email: info@hokej.zlin.cz
Did you find any incorrect or incomplete information? Please, let us know.
Season 2021-2022
Current roster
season 2021-2022
* no longer in the club
Adress: Březnická 4068
760 01 Zlín
Capacity: 7000
Opened in: 1957
In 1959 two local clubs merged to form a new team, which one year later achieved promotion to the top division for the first time. Although Zlin's stay at the top of Czech hockey was not permanent, the club has so far always managed to come back and is now present in Extraliga for more than 30 years in a row. In 2004 Zlin shocked the whole nation by unexpectedly marching all the way to the finals and lifting the winning trophy for the first time in history.
from 1928 to 1945: SK Bata Zlin
from 1945 to 1948: ZK Bata Zlin
from 1948 to 1949: Sokol Botostroj Zlin
from 1949 to 1953: Sokol Svit Gottwaldov
from 1953 to 1958: DSO Jiskra a TJ Spartak ZPS
from 1958 to 1989: TJ Gottwaldov
from 1989 to 1990: TJ Zlín
from 1990 to 1997: AC ZPS Zlin
from 1997 to 1999: HC ZPS - Barum Zlin
from 1999 to 2000: HC Barum Continental
from 2000 to 2002: HC Continental Zlin
from 2002 to 2007: HC Hamé Zlin
from 2007 to 2008: HC RI OKNA Zlin
from 2008 to 2017: PSG Zlin
from 2017 to 2018: Aukro Berani Zlín
from 2018 to present: PSG Berani Zlín
Champions 2004
2nd place 1995, 1999, 2005
3rd place 1985, 2002
League winners:
from 2009 to 2017: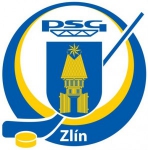 from 2017 to 2018: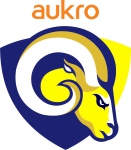 from 2018 to present: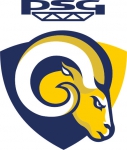 The players of Zlín pay the tickets for fans
Czech Extraliga club Zlín prepares big discounts on the tickets for a game against Mladá Boleslav. The tickets for seating are available with a 50% discount, standing places will have free entrance. This is a club's gesture of apologize for the team's recent results. The club's management is disappointed about them and decided to take a part of the players' bonuses and invest them into the tickets discounts. Zlín's next home game is scheduled for Friday, Jan 20.
(16 Jan 2012)
Start of Czech Extraliga postponed
Originally, Tipsport Extraliga would start this Friday, Sep 16, with seven games. Because of Yaroslavl jet crash all the first round games are postponed. "Jan Marek, Karel Rachůnek and Josef Vašíček were friends of many Czech Extraliga players. Their friends would be unable to attend Jan Marek's funeral if we will make them play hockey on Friday," Czech Extraliga head commisioner Stanislav Šulc said. New dates for the games is unknown, the clubs will arrange date of their 1st round games themselves.
The Czech top-level ice hockey competition will start on Sunday, Sep 18, with games of the second round.
(12 Sep 2011)
Historic rosters:
Historic statistics:
Past results:
League standings:
Fast facts
season 2021-2022
Cardiff Devils won by one-goal-difference against home side Grenoble and advances to the Continental Cup Superfinals along with Nomad Astana Read more»
Kazakh champion closes the Continental Cup semifinals round with a perfect record, by beating HK Zemgale in the last game Read more»