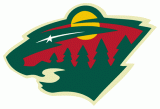 Minnesota Wild
Year of foundation: 2000
Colours: green, iron red, gold, white
Club status: active
Address: Minnesota Wild
317 Washington Street
Saint Paul, MN
55102
Phone: +1 651 602 6000
Fax: +1 651 222 1055
Email: info@wild.com
WWW: http://wild.nhl.com/
Did you find any incorrect or incomplete information? Please, let us know.
Season 2020-2021
This club in 2020-2021: NHL
Current roster
season 2020-2021
* no longer in the club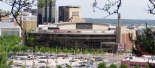 Adress: Saint Paul Arena Company
199 Kellogg Blvd W,
Saint Paul, Minnesota 55102
Phone: +1 651 265 4800
Email: info@rivercentre.org
Capacity: 18064
Opened in: 2000
Founded in 2000, bringing NHL back to Minnesota after a previous relocation of the North Stars franchise. Reached Western Conference finals in 2003.
Notable players:
2003 Western Conference finals (lost 0-4 to Anaheim)
from 2000 to present: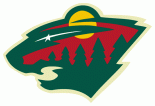 Mikko Koivu named captain of Finland at World Cup
Finnish Federation has announced Minnesota Wild forward, Mikko Koivu will serve as Team Finland's captain at the World Cup of Hockey. Koivu, also Wild captain, will lead Finland in three World Championship
(22 Aug 2016)
Goalie Josh Harding diagnosed with multiple sclerosis
As reported by associated Press, Minnesota Wild goalie Josh Harding has been diagnosed with multiple sclerosis. The goalie is undergoing treatment for the disease. The 28-year-old Harding told the Star Tribune he plans to keep playing.
(30 Nov 2012)
Niklas Bäckström will miss World Championship
Minnesota Wild Finnish goalie Niklas Bäckström will undergo a surgery next week to treat an ankle injury he suffered in December, so he won't play for Finland in the upcoming world championships
(09 Apr 2012)
Two young Swedes sign NHL contracts
On his 18th birthday Jonas Brodin (10th overall in 2011 draft) signed with the Minnesota Wild, however he will stay for one more year with his Swedish club Färjestad. The sixth overall pick Mika Zibanejad also signed with his club, the Ottawa Senators. He will attend Ottawa's training camp to try to earn a spot on Ottawa's NHL roster. If he doesn't make the roster he will return to Sweden to play for Djurgården.
(13 Jul 2011)
Historic rosters:
Historic statistics:
Past results:
League standings:
Fast facts
season 2020-2021
Minnesota Wild participates in season 2020-2021: NHL
IIHF President expressed a clear position on the situation in Ukrainian hockey during a meeting with the Federation Read more»
Ted Brithen scored three goals when Rögle beat another Swedish team, Frölunda, in the first of two games in the Champions Hockey League semi finals. Red Bull München and Tappare were supposed to play in Münich but that game was canceled ... Read more»