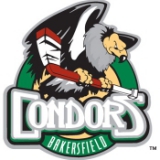 Bakersfield Condors
Year of foundation: 1995
Colours: Maroon, tan, black, gray, white
Club status: ceased (relocated to Norfolk, Virginia after the 2014-15 season to become the ECHL version of the Norfolk Admirals,)
Address: 1001 Truxtun Avenue
Bakersfield, CA 93303
Phone: +1 661.324.7825
Fax: +1 661.324.6929
WWW: Bakersfield Condors
Bakersfield Condors is minor league affiliate of:
Iowa Wild
Did you find any incorrect or incomplete information? Please, let us know.
Season 2020-2021
This club in 2020-2021: AHL
Current roster
season 2020-2021
* no longer in the club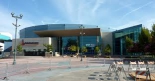 Adress: 1001 Truxtun Ave.
Bakersfield, CA 93301
Phone: +1 661-852 7300
Capacity: 8641
Opened in: 1998
Originally known as the Bakersfield Fog, the team was founded in 1995 as a charter member of the West Coast Hockey League. The team assumed its current name in 1998 when it moved into the new Centennial Garden. The Condors, and other West Coast Hockey League affiliates, joined the ECHL in 2003.
On January 23, 2014, it was announced that the team was purchased by the Daryl Katz-owned Katz Group of Companies, which also owns the Edmonton Oilers. It was announced in 2015 that the ECHL incarnation of the Condors will be relocating to Norfolk, Virginia to become the ECHL version of the Norfolk Admirals, replacing the original Norfolk Admirals of the American Hockey League in which the original Admirals will be relocating to San Diego, California after this season. The Oklahoma City Barons of the American Hockey League will move to Bakersfield to fill the vacancy. During a Condors game on February 25, it was announced that the AHL team would retain the Bakersfield Condors name.
from 1995 to 1998: Bakersfield Fog
from 1998 to present: Bakersfield Condors
from 1996 to 1998: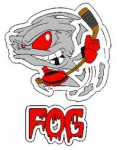 from 1998 to present: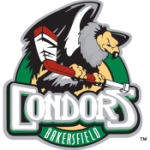 Historic rosters:
Historic statistics:
Past results:
League standings:
Fast facts
season 2020-2021
Bakersfield Condors participates in season 2020-2021: AHL
IIHF President expressed a clear position on the situation in Ukrainian hockey during a meeting with the Federation Read more»
Ted Brithen scored three goals when Rögle beat another Swedish team, Frölunda, in the first of two games in the Champions Hockey League semi finals. Red Bull München and Tappare were supposed to play in Münich but that game was canceled ... Read more»