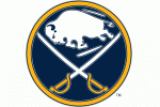 Buffalo Sabres
Year of foundation: 1970
Colours: dark blue, gold, silver, white
Club status: active
Address: HSBC Arena
One Seymour H. Knox III Plaza
Buffalo, NY 14203-4122
Phone: +1 716 855 4100
Fax: +1 716 855 4122
WWW: sabres.nhl.com
Did you find any incorrect or incomplete information? Please, let us know.
Season 2022-2023
This club in 2022-2023: NHL
Current roster
season 2022-2023
* no longer in the club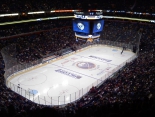 Adress: KeyBank Center
One Seymour H. Knox III Plaza
Buffalo, New York, 14203-3096
Capacity: 18690
Opened in: 1996
Three Stanley Cup finals but no titles
from 2010 to present: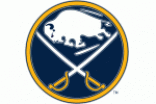 Arturs Irbe named goalies coach at Sabres
Buffalo Sabres announced club signed former goalie Arturs Irbe as goaltending coach. Irbe worked in the same position at Washington Capitals from 2009 to 2011
(05 Aug 2014)
Sabres fire coach and GM
Buffalo Sabres announces club fire headcoach Ron Rolston and General Manager Darcy Regier. Ted Nolan will serve as interim coach
(13 Nov 2013)
Sabres fire coach Lindy Ruff
The Buffalo Sabres have fired coach Lindy Ruff. The announcement was made on the team's Twitter account and confirmed by Sabres spokesman Michael Gilbert.
(20 Feb 2013)
Fredrik Andersson new European Scout for Sabres
Former Modo and Timrå goalie Fredrik Andersson was named new European Scout for Buffalo Sabres. "I have tried to get a similar job for a long time and it will be interesting and exciting to help Buffalo" said 44 year old Andersson who also has worked also as Modo's sport director
(04 Jan 2012)
Sabres hire Teppo Numminen as coach
Buffalo Sabres announced the sign of former defender Teppo Numminen as head coach Lindy Ruff's assistant
Numminen retired in 2009 after 1.372 career games holding the record for most games played by a European player and worked as scout for Finland national team
(18 Sep 2011)
Historic rosters:
Historic statistics:
Past results:
League standings:
Fast facts
season 2022-2023
Buffalo Sabres participates in season 2022-2023: NHL