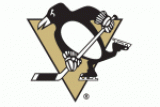 Pittsburgh Penguins
Year of foundation: 1967
Colours: black, gold, white
Club status: active
Address: CONSOL Energy Center
1001 Fifth Avenue
Pittsburgh, PA 15219
Phone: +1 412 642 1842
Fax: +1 412 255 1980
Did you find any incorrect or incomplete information? Please, let us know.
Season 2023-2024
This club in 2023-2024: NHL
Current roster
season 2023-2024
* no longer in the club

Adress: 1001 Fifth Ave.,
Pittsburgh,
PA 15219
Capacity: 18087
Opened in: 2010
Founded in 1967 during the original NHL expansion from six to twelve teams. Won three Stanley Cups in 1991, 1992 and 2009. Played in Mellon Arena all the way until 2010 when they moved to their current arena.
Notable players:
Three Stanley Cups, four Stanley Cup finals.
League winners:
from 2000 to present: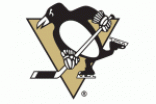 Pittsburgh wins Stanley Cup
Swedes Patric Hörnqvist and Carl Hagelin scored late goals when Pittsburgh Penguins beat Nashville Predators 2-0 in game 6 to win Stanley Cup for the second year in a row - and fifth time overall.
(12 Jun 2017)
Sydney Crosby named Youth Olympic Games Ambassador
The International Olympic Committee announced that Pittsburgh Penguins' Sidney Crosby was named Youth Olympic Games Ambassador for the first edition of the Winter Youth Olympic Games in Innsbruck from 13 to 22 January 2012. Other athletes named are Korean skater Kim An, skiers Lindsey Vonn (U.S.) and Benjamin Raich (Austria)and freestylers Kevin Rolland(France).
'It's important that young athletes have the proper guidance and support in their early years,' Crosby said. 'I have always tried to lead by example and be a positive role model for people. I hope my involvement in the first Winter Youth Olympic Games can help inspire the athletes and motivate them to be the best they can be in everything they do, not only during competition.'
(21 Dec 2011)
Historic rosters:
Historic statistics:
Past results:
League standings:
Fast facts
season 2023-2024
Pittsburgh Penguins participates in season 2023-2024: NHL
The captain Lukas Zukauskas shines in the home team triumph Read more»
in a pleasing match the Croatian champions beat a combative Reykjavik Photos by Evaldas Šemiotas Read more»