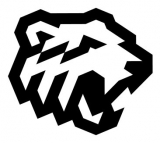 Traktor Chelyabinsk
Name in original language: Трактор Челябинск
Year of foundation: 1947
Colours: black, white, red, silver
Club status: active
Address: ul. Savina, 1
454007 Chelyabinsk
Russia
Phone: +7 8 (351) 749-88-00
Fax: +7 8 (351) 749-88-70
Email: hctraktor@bk.ru
Did you find any incorrect or incomplete information? Please, let us know.
Season 2022-2023
Current roster
season 2022-2023
* no longer in the club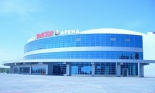 Adress: ul. 250 Let Chelyabinsky, 38
454003 Chelyabinsk

Phone: +7 8 351 7498802
Email: LA_Traktor@mail.ru
Capacity: 7500
Opened in: 2009
from 1948 to 1954: Dzerzhinets Chelyabinsk
from 1954 to 1958: Avangard Chelyabinsk
from 1958 to 1961: Traktor Chelyabinsk
from 1961 to 1966: Burevestnik Chelyabinsk
from 1966 to present: Traktor Chelyabinsk
from 1958 to 2020: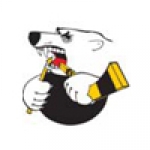 from 2020 to present: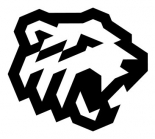 Gennady Tsygurov passed away
Former Russian coach Gennady Tsygurov passed away at 75. Known for winning titles of second division - with Torpedo Nizhny Novgorod in 2003, MVD in 2005 and Traktor Chelyabinsk in 2006 - Tsygurov coached Traktor, Avangard Omsk, Kazan and Lada during the career. In 1995-1996 and from 1998 to 2000 was assistant coach of Russia National Team. In 1999 he lead Russia U20 to the victory in WJC defeating Canada 3-2 at overtime in Winnipeg, in front of 13.000 spectators. He was also assistant coach of Kazakhstan in 3 World Championships and at Olympics in Turin 2006
(15 Dec 2016)
Shakthar Soligorsk changes coach
Shakthar Soligorsk announced longtime coach Andrei Gusov was fired due to the unsatisfactory campaign at Continental Cup, where team failed to qualify to Superfinals. Gusev was in coaching staff of the club since the foundation in 2009, winning a title, two silver and a bronze in Belarus Extraliga. He was replaced by former Belarus U20 and U18 coach Vladimir Tsyplakov, in last two seasons working at Traktor Chelyabinsk as assistant
(03 Dec 2016)
Defeat in first ever game for Kunlun
New KHL team, Red Star Kunlun from Beijing, played its first ever game today in Vierumäki, Finland against Traktor Chelyabinsk. The Chinese team lost 0:2, postponing the scoring of first historic goal. Maxim Yakutsenya and Aleksandr Sharov scored for Trakto. Next Red Star Kunlun game will be on July 28 against Spartak Moscow. Follow all the pre-season games on eurohockey
(24 Jul 2016)
Traktor Chelyabinsk defeats reigning champions
With a 2-1 victory in overtime, Traktor Chelyabinsk puts an end to a not-so-entertaining game against SKA St. Petersburg, last year's winners of the Gagarin Cup. It is the third loss in a row for the reigning champions, which remain seventh in the Western Conference standings.
(03 Oct 2015)
KHL schedule announced
The KHL schedule for 2015-16 can now be found in our games database.
(30 Jun 2015)
Nikolishin to coach Traktor
As rumoured, Andrei Nikolishin was named new coach at Traktor Chelyabinsk, replacing fired Karri Kivi.
Anwar Gatiyatulin Vladimir Tsyplakov and Fredrik Mikko also entered in the coachinf staff
(23 Oct 2014)
Traktor fires coach
Today 2-3 defeat against Dinamo Minsk, the eighth in the league, means the end of the adventure on Traktor Chelyabinsk bench for Karri Kivi. Finnish coach was fired at the end of the game. Rumours indicate Andrei Nikolishin as new coach
(22 Oct 2014)
Valeri Karpov passed away
Former Russian player Valeri Karpov died at 44 for the consequences of a domestic incident (a bad fall down the stairs) suffered last July. After two months in coma, Karpov suffered three operations, but was never able to recover. In September was transported from Chelyabinsk to Berezovsky, to follow specific rehabilitation in a hospital.
Drafted by Anaheim, Karpov played 76 games in NHL and 523 in Soviet/Russian League with a title in 1999 with Metallurg Magnitogorsk. He won a World Championship in 1993 and a silver in 2002 with Russia. He was inducted into the Russian and Soviet Hockey Hall of Fame in 1993. Before the accident, Karpov signed as Chelmet Chelyabinsk assistant coach
(10 Oct 2014)
Four players added to KHL All-Star rosters
Forwards Evgeny Kuznetsov (Traktor Chelyabinsk), Geoff Platt (Dinamo Minsk), Jakub Klepis (Lev Prague) and Denis Parshin (Torpedo Nizhny Novgorod) were invited to KHL All Stars game,  which will be held January 11 in Bratislava.
(27 Dec 2013)
Plan to build a 20.000 seats arena in Chelyabinsk
Chelyabinsk Region Governor Mikhail Yurevich approved the construction of a new ice arena for 20,000 spectators in Chelyabinsk. The construction of the sports complex has been agreed with the federal government. Other details of the project are not yet known.
Nearly four years ago in Chelyabinsk was inaugurated the Arena-Traktor, with capacity of 7,500 spectators. Average attendance at the Traktor games is 98% of maximum capacity. This is the second attendance in KHL, after Khabarovsk, where the Platinum Arena is filled 100%.
(13 Jan 2013)
Historic rosters:
Historic statistics:
Past results:
League standings:
Fast facts
season 2022-2023
Cardiff Devils won by one-goal-difference against home side Grenoble and advances to the Continental Cup Superfinals along with Nomad Astana Read more»
Kazakh champion closes the Continental Cup semifinals round with a perfect record, by beating HK Zemgale in the last game Read more»