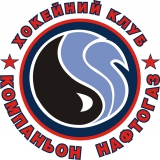 Companion-Naftogaz Kyiv
Short name: Kryzhynka
Name in original language: Крижинка-Компаньйон Київ
Year of foundation: 2006
Colours: red, white
Club status: active
Address: ul. Chistyakovskaya, 20
Kyiv
Phone: +380-44-502-18-18
WWW: VK Page
Did you find any incorrect or incomplete information? Please, let us know.
Season 2012-2013
Current roster
season 2012-2013
* no longer in the club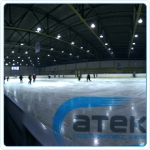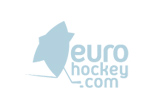 Adress: vul. Polyova, 47
Bohuslav, Kyiv Oblast'
09700, Ukraine
Phone: +380 063-742-03-12
Email: lodogray2014@gmail.com
Opened in: 2014
from 2006 to 2007: Companion Kyiv
from 2007 to 2008: Companion-UPB Kyiv
from 2008 to 2010: Companion Kyiv
from 2010 to 2015: Companion-Naftogaz Kyiv
from 2015 to 2016: Companion Kyiv
from 2016 to present: Kryzhynka-Companion Kyiv
from 2006 to 2007:

from 2007 to 2008: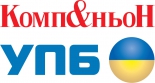 from 2008 to 2010:

from 2010 to 2012: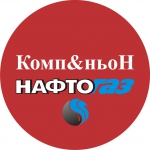 from 2012 to 2015: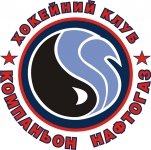 from 2015 to present:

HC Kremenchuk applies to partecipate in Continental Cup
Ukraine silver medalist HC Kremenchuk applied to partecipate in next Continental Cup hosting one group in its arena. Kremenchuk won the regular season of Ukraine League, losing finals against ATEK Kyiv. The draw for 2015-16 Continental Cup will take place on June 20. Recall last season Ukraine representative Companion Kyiv withdrawn from competition due to the political situation
(27 May 2015)
IIHF ruled about Continental Cup format
After withdrawal of Companion Kyiv from Continental Cup, IIHF announced the changement in competition format, ruling Kompanion Kyiv will be replaced in Group E of the third round to take place 21-23 November 2014 in Angers, France, by the second-placed team of Group B or C with the better record from their three games in their second-round group played 17-19 October
(18 Oct 2014)
Beginning of Ukraine League delayed again
The Beginning of the championship of Ukraine will once again be postponed to a later date. According to channel Hockey on October 9 just two teams - Companion Kyiv and Bily Bars Bila Tserkva - signed the agreement to participate in the national championship.
(12 Oct 2013)
Companion Kyiv can partecipate in Belarus Cup
According to Companion Kyiv President Stanislav Vernikov, club can take part in next Belarus Cup and maybe in Belarus Open League
"It's just an idea: the situation of PHL is not very clear and at moment we neither know which teams will participate in the tournament. But in any case the priority for us is our domestic championship. If it will have an acceptable level, we'll stay here.
When things become clearer? I do not know. A meeting with all club is scheduled for 28 May.
We talked more about the Belarus Cup. Two years have tried to hold it, but nothing came of it. You have to play in the summer to train and this competition would be really interesting" said Vernakov
(22 May 2013)
Companion - Donbas-2 will be the final in Ukraine
Companion Naftogaz Kyiv advances for the first time to PHL finals after beating 2-1 SO Sokil Kyiv in a dramatic semifinal game #5. Companion will face champion Donbas-2 that eliminated 3-0 in the series Dynamo Kharkiv.
Regular season dominator Berkut Kyiv was disqualified for financial irregularities and didn't competed in playoffs
(17 Mar 2013)
Berkut - Companion suspended
The game of Ukranian Professional League between Berkut Kyiv and Companion-Naftogaz was suspended at 12.31 of first period due to fog on ATEK rink. The score was 2-0 for Companion. PHL decided to finish the match on September 29 at 16:30 at the same venue. The game will resume from the same time. The game originally scheduled for September 29 between the two teams was postponed to October 24.
(28 Sep 2012)
Sokil Kyiv wins regular season in Ukraine
Sokil Kyiv has won the first Ukrainian Professional League regular season. The long-established team from the capital finished at the top of the standings and will now faced in the playoff semifinals Companion-Naftogaz, coached by former Sokil mentor Alexander Seukand. Current champion Donbas Donets'k and Berkut Kyiv will decide the other finalist. This second semifinal will have Swedish referees as per team requests.
(01 Mar 2012)
Seukand back in Ukraine
Aleksandr Seukand quickly found a new job just 24 hours after having left Kapitan Stupino bench due the poor results of club in MHL. Former Ukraine national team and Sokil Kyiv coach is the new Companion-Neftogaz Kyiv headcoach. Current coach Ivan Benevelsky will work as Seukand assistant
(12 Oct 2011)
Historic rosters:
Historic statistics:
Past results:
League standings:
Fast facts
season 2012-2013
Companion-Naftogaz Kyiv participates in season 2012-2013: PHL (UKR)
A look back at a season that lived up to its promise. Read more»
The upcoming NHL draft in June 2023 is fast approaching. Find out here which European Ice Hockey players will likely be in the draft. Read more»