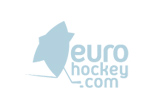 Did you find any incorrect or incomplete information? Please, let us know.
Season 2003-2004
Current roster
season 2003-2004
* no longer in the club
from 1950 to 1952: BSG Ostglas Weißwasser
from 1952 to 1953: BSG Chemie Weißwasser
from 1953 to 1990: SG Dynamo Weißwasser
from 1990 to 1991: PEV Weißwasser
from 1991 to present: ES Weißwasser
2. Bundesliga game postponed
The regular season match between German 2. Bundesliga teams Starbulls Rosenheim and Lausitzer Füchse, scheduled for today, has been postponed in the last moment. The Foxes had only very few players available after losing many players to injuries and illness in the last days. A new date for the match is going to be announced soon.
(25 Jan 2013)
Historic rosters:
Historic statistics:
Past results:
League standings:
Fast facts
season 2003-2004
The second European club competition celebrates the quarter of century starting the battles for the silver plate in September Read more»
Ice Hockey is a very popular sport. One of the main reasons for this popularity is that the game is very fast, and each match is full of exciting moments. Even though Ice Hockey is already very exciting, some people want ... Read more»