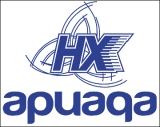 Ariada NH
Name in original language: Ариада-Акпарс
Year of foundation: 1996
Colours: white, blue, red
Club status: active
Address: ul. Gavrilova, 5
425 005 Volzhsk
Republic of Mari El.
Phone: +7 (83631) 4-04-19
Fax: +7 (83631) 4-23-61
Email: hcariada@gmail.com
WWW: Ariada Volzhsk
Did you find any incorrect or incomplete information? Please, let us know.
Season 2016-2017
This club in 2016-2017: VHL
Current roster
season 2016-2017
* no longer in the club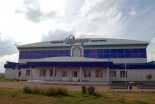 Adress: ul. Gavrilova, 5
425 005 Volzhsk
Republic of Mari El.
Phone: +7 (83631) 4-19-36
Capacity: 2250
Opened in: 2002
from 2013 to 2016: Ariada Volzhsk
from 2016 to present: Ariada NH
from 1996 to 2016: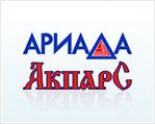 from 2016 to present: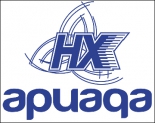 Sary Arka, Ariada and Sputnik change coach
Movements on the benches of the VHL:
Russian coach Alexei Fetisov resigned from his post at Sary Arka at his own request. Assistant Leonids Tambijevs was named new head coach. Sary Arka is the reigning champion of VHL and currently 7th in the standing.
Ivan Tsarev replaced Igor Zilinsky at Ariada Volzhsk after nine consecutive defeats.
Former Neftekhimik Nizhnekamsk coach Vladimir Golubovich is the new coach of Sputnik Nizhny Tagil replacing Evgeny Galkin
(29 Oct 2014)
Igor Zhilinsky new coach of Ariada
Ariada Volzhsk announced the appointment of Igor Zhilinsky as new head coach. 51-years-old Zhilinsky coached Lada Togliatti last season
(02 Jul 2014)
Ariada Akpars changes name
VHL club Ariada-Akpars Volzhsk changes its name cutting the name Akpars. now the official name is Ariada Volzhsk
(10 Jun 2013)
VHL Awards
VHL determined the awards for 2012-13 season at the General Meeting in St. Petersburg:
Best Goalie: Vladimir Kovac (Sary Arka Karaganda)
Best Defender: Sergei Karpov (Rubin Tyumen)
Best Forward: Pavel Kopytin (Buran Voronezh)
Best Rookie: Artyom Gareyev (Toros Neftekamsk)
Top Scorer: Aleksandr Shibayev (Dynamo Balshikha)
Best Coach: Ilnur Gizatullin (Ariada Akpars Volzkh)
Playoffs MVP: Vladimir Kokhatsky (Toros Neftekamsk)
(30 May 2013)
Ariada-Akpars aircraft skidded off the strip
The aircraft with VHL team Ariada-Akpar, on the way back the game against Kuban Krasnodar suffered an accident in Saransk airport, where landed to refuel. After landing at the airport in Saransk, an AN-24 skidded off the strip for more than 100 yards. The team quickly left the plane,
None received injuries. Upon incident, Mordovia Emercom reported that the cause could be the icing strip.
(09 Jan 2013)
Historic rosters:
Historic statistics:
Past results:
League standings:
Fast facts
season 2016-2017
Ariada NH participates in season 2016-2017: VHL
IIHF President expressed a clear position on the situation in Ukrainian hockey during a meeting with the Federation Read more»
Ted Brithen scored three goals when Rögle beat another Swedish team, Frölunda, in the first of two games in the Champions Hockey League semi finals. Red Bull München and Tappare were supposed to play in Münich but that game was canceled ... Read more»