Gornyak Rudny
Name in original language: Хоккейный клуб Горняк Рудный
Year of foundation: 1958
Colours: black,white
Club status: active
Address: ul. Lenina 56
111500, Kostanay region., Rudny
Phone: +7 8(71431) 91985
Fax: +7 8(71431) 95756
Email: kuat-rud@mail.ru
WWW: Gornyak Rudny
Did you find any incorrect or incomplete information? Please, let us know.
Season 2022-2023
Current roster
season 2022-2023
* no longer in the club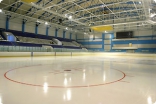 Adress: ul. Lenina 56
111500, Kostanay region., Rudny
Phone: +7 8(71431)76932
Capacity: 1500
Notable players:

from 1971 to 1979: Vympel Rudny
from 1979 to 2001: Gornyak Rudny
from 2001 to 2003: GKKP Kuat Rudny
from 2003 to present: Gornyak Rudny
Kazakhstan Cup: 2010
League winners:
from 2003 to present: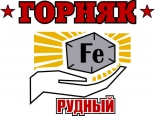 Kazakhstan Cup groups unveiled
The cities of Pavlodar and Kokshetau will host the 2016 edition of Kazakhstan Cup, from 20 to 28 August.
As usual the ten partecipating teams were placed in two groups. The winner of each group will play the final at Pavlodar on August 28
Group A (Pavlodar): Beybarys Atyrau, Ertis Pavlodar, Nomad Astana, HK Almaty, SHҚO Ust-Kamenogorsk
Group B (Kokshetau): Arlan Kokshetau, Kulager Petropavlovsk, HK Temirtau, Gornyak Rudny, HK Astana
(13 Jun 2016)
Gornyak Rudny wins Kazakhstan Cup
Gornyak Rudny surprisingly won 2015 edition of Kazakhstan Cup beating 2-1 Arlan Kokshetau in the final played at Burabai Arena. It's the second trophy for Rudny team after the Cup won in 2009-10. Beybarys Atyrau won the bronze medal defeating 5-1 Nomad Astana.
The individual awards:
Best goalie: Stepan Goryachevskikh (Arlan)
Best defender: Georgi Dulnev (Beybarys)
Best forward: Igor Cherkasov (Gornyak)
Best young player: Ivan Stepanenko (Nomad)
(29 Aug 2015)
Ertis Pavlodar lost decisive game by forfeit
Cup holder and national champion Ertis Pavlodar was awarded a 5-0 forfeit loss in the last match of Kazakhstan Cup against Gornyak Rudny for alligning four young players born after 01 January 1991 instead of five, as determined by rules of competition. After the game, won by Ertis 3-2 after shootouts, Gornayk has filed a protest to the federation, which was examinated and accepted. Individual statistics for the game will be maintained, according to the rule
Thus, Gornyak Rudny won Group B and will play the final against Arlan Kokshetau, winner of Group A
Nomad Astana and Beybarys Atyrau will battle for the bronze. Both games are scheduled for August 29
(28 Aug 2015)
Kazakhstan League awards determined
Kazakhstan Ice Hockey Federation announces the seasonal awards for 2014-2015

Kazakhstan League Best Goaltender: Anton Todykov (Gornyak Rudny)
Kazakhstan League Best Defender: Aleksei Shorokhov (Arlan Kokshetau)
Kazakhstan League Best Forward: Ivan Kiselyov (HK Astana)
(28 Apr 2015)
New coach at Dynamo-Shinnik and Torpedo Ust Kamenogorsk
Aleksandrs Belavskis is new Dynamo-Shinnik (MHL) head coach. He spent last two season at Vännäs HC bench, in Swedish third league. He will be assisted by Aleksandr Makritsky, last year assistant coach at Dinamo Minsk, Shinnik's mother club.
Former player Sergei Mogilnikov is new Torpedo Ust Kamenogorsk coach. He lead Gornyak Rudny in last two seasons
(02 May 2012)
Historic rosters:
Historic statistics:
Past results:
League standings:
Fast facts
season 2022-2023
Cardiff Devils won by one-goal-difference against home side Grenoble and advances to the Continental Cup Superfinals along with Nomad Astana Read more»
Kazakh champion closes the Continental Cup semifinals round with a perfect record, by beating HK Zemgale in the last game Read more»