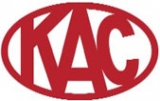 KAC Klagenfurt
Short name: KAC
Name in original language: Klagenfurter Athletiksport-Club
Year of foundation: 1924
Colours: red,white
Club status: active
Address: Messeplatz 3
9020 Klagenfurt

Phone: +43 0463/502 881
Fax: +43 0463/502881-20
Email: office@kac.at, katja@kac.at (Fan shop)
WWW: http://www.kac.at
KAC Klagenfurt is major league affiliate of:
EC KAC II
Did you find any incorrect or incomplete information? Please, let us know.
Season 2018-2019
Current roster
season 2018-2019
* no longer in the club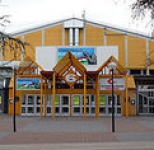 Adress: Messeplatz 3
9020 Klagenfurt

Phone: +43 0463/56800
Capacity: 5088
Opened in: 1958
Club was founded in 1909, hockey section in 1923. In 1926 was affiliated at Austrian Ice Hockey Federation
Notable players:
Austrian Leagues: 1934 1935 1952 1955 1960 1964 1965 1966 1967 1968 1969 1970 1971 1972 1973 1974 1976 1977 1979 1980 1985 1986 1987 1988 1991 2000 2001 2004 2009
League winners:
from 1909 to present: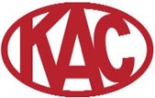 KAC wins EBEL finals
KAC Klagenfurt won game six in overtime against Vienna Capitals to win the EBEL title. Adam Comrie scored the winning 3-2 goal at 74:31.
(24 Apr 2019)
EBEL semifinals start today
After Red Bull eliminated Klagenfurter AC with a 5-2 win in Game 7, today the semi-finals start in Erste Bank Eishockey Liga. Defendig champion Salzburg will be challenged by Villacher SV. Orli Znojmo vs Black Wings Linz is the other match-up in the race for a spot in the final.
(13 Mar 2016)
EBEL playoff draw made
In EBEL, the top-3 seeded club could pick their opponent for the first playoff round. Following matchups will battle in the quarterfinals:
Red Bull Salzburg (1) - Klagenfurter AC (8)
Orli Znojmo (2) - Dornbirn Bulldogs (5)
Vienna Capitals (3) - VSV Villach (7)
HC Bolzano Foxes (4) - Black Wings Linz (6)
(23 Feb 2016)
Coaching news in EBEL
HC Innsbruck, currently ranked 11th in EBEL, fired head coach Christer Olsson. Aisstant coach Pierre Beaulieu will act as interim head coach for the Sharks.
In the meantime, record champion Klagenfurter AC decided to extend the contract with interim coach Alexander Mellitzer. The 35-year-old Austrian will stay bench boss also for the remainder of the current season.
(25 Dec 2015)
KAC fire head coach Doug Mason
Austrian record champion Klagenfurter AC has released Doug Mason from his duties as head coach of the team. It is the club's second coaching change in two years, after Mason has been signed during the last season. Alexander Mellitzer is acting as interim coach until new personell is hired.
(01 Dec 2015)
KAC fire coach four games into the season
Austrian powerhouse Klagenfurter AC fired head coach Martin Stloukal and assistant coach Gerald Ressmann just four games into the new season. The record title holder in Austrian history lost three of their opening four games, conceding a 0-9 loss to Linz at home in their last game on Thursday. That was KACs biggest loss in club history.
(27 Sep 2014)
KAC secures outdoor games
KAC Klagenfurt of EBEL will play three outdoor games during the 2013/14 season. As the venue they have chosen the stadium in Klagenfurt, but dates are not yet fixed.
Depending on the finishing work at the stadium, the club will soon announce possible dates and opponents. Expected to find the matches between December 22 and January 9.
(01 Jul 2013)
Jamie Lundmark wins MVP
Journalists in Austria have decided. Jamie Lundmark of KAC is named "Ron Kennedy Trophy" winner, trophy awarded for MVP of EBEL. Jamie won the award with 56 total points, 27 more than second placed Derek Ryan of Villach and 28 more than Vienna goalie Matthew Zaba. This season Lundmark played 63 games for KAC and recorded 65 points (33 goals, 32 assists, +21 plus/minus).
(03 Apr 2013)
EBEL mass-brawl consequences
Disciplinary Comission of EBEL have made a verdict: due to mass brawl on first semi-final game betwen Medvescak and EC KAC, following players will miss several games: Frank Banham (Medvescak) will miss seven games for deliberate checking to the head and neck area. Joel Prpic (Medvescak) will miss six games , four of those on absolut, and another two conditional; he was called guilty for pulling the opposing player out of the group of players and attacking him while he was lying on the ice. Both players were a part of mass brawl caused by Banham's foul some 18 seconds before second intermission. Seven Medvescak players were given 133 minutes of penalty for that fight, while six KAC players got 106 minutes. KAC won first semi-final game in Zagreb (CRO) with 4:0.
(07 Mar 2012)
Christian Weber new coach at Klagenfurt
Swiss Christian Weber, until now junior team head coach, was named new KAC Klagenfurt coach. He replaces Manny Viveiros, named Sport Director. Weber also coaches Austria U20 National Team
(14 Feb 2012)
Historic rosters:
Historic statistics:
Past results:
League standings:
Fast facts
season 2018-2019
Cardiff Devils won by one-goal-difference against home side Grenoble and advances to the Continental Cup Superfinals along with Nomad Astana Read more»
Kazakh champion closes the Continental Cup semifinals round with a perfect record, by beating HK Zemgale in the last game Read more»