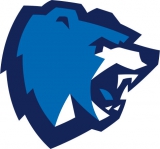 HC Vitebsk
Year of foundation: 1959
Colours: blue,white
Club status: active
Address: SU "Vitebsk Hockey Club"
Vitebsk, Prospekt Stroiteley, 23
Phone: +375 21 88 06
Fax: +375 26 06 92
Email: info@hc.vitebsk.by
WWW: HC Vitebsk
Did you find any incorrect or incomplete information? Please, let us know.
Season 2023-2024
Current roster
season 2023-2024
* no longer in the club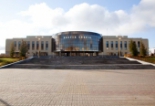 Adress: pr. Budaunikou, 23
210605 Vitebsk
Phone: +375 22 08 03
Capacity: 1900
from 1959 to 2009: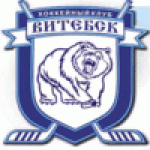 from 2009 to 2019: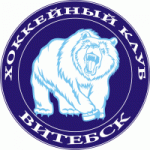 from 2019 to present: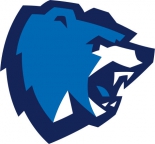 HC Vitebsk retains Belarus Cup
Today the first official trophy of the new season was assigned: Vitebsk retains the Belarus Cup, named after Ruslan Salei, by beating 2-1 Shakhtar Soligorsk in the final. HK Brest won the bronze, by beating 2-1 Yunost Minsk
(27 Aug 2023)
HC Vitebsk win Belarus Cup
HC Vitebsk win the Belaus Cup named after Ruslan Salei, by beating 2-1 HC Gomel, in the final played in Grodno
It's the first ever trophy for the club

Gamesheet here
Complete Belarus Cup stats, game-by-game here
(28 Aug 2022)
Valentin Ebert suddenly passed away
The Belarusian hockey mourns the loss of former player Valentin Ebert, passed away in Novopolotsk after a brief illness. During his active career Ebert, 36, played 668 games in the Belarusian Extraliga, notching 163 points (43+120), placing him among the top ten players in the 25-year history of the domestic championship. He won two titles (2002,2004), six silver medals (2000, 2001, 2006, 2007, 2014, 2015) and two bronze (2005, 2008) playing for HK Minsk, Khimvolokno Mogilev, Keramin Minsk, Vitebsk, Yunost Minsk,Dynamo Minsk and in the last five seasons in Khimik-SKA Novopolotsk, where Ebert closed his career and become General Manager of the team
Eurohockey expresses its condolences to his family.
(18 May 2017)
Calendar of Belarus Cup unvelied
Belarus Federation publishes today the calendar for Belarus Cup, named after Ruslan Salei, in memory of the defender tragically passed away in Yaroslavl plane crash. As in last editions, the 11 Extraliga teams plus Belarus U20 national team are divided in two groups playing a single round robin. The two winners will advance to finals. Two finalists from last edition, champion Yunost Minsk and Dinamo Maladzyechna are in thew same group, so won't meet in the final act.
As usual Eurohockey will follow Belarus Cup with game-by-game stats
(12 Jul 2016)
Kirill Sachivko received 10 games suspension
For the brawl after Neman - Vitebsk game, played last Monday, Belarus Extraliga Disciplinary Committee decided to suspend Vitebsk defender Kirill Sachivko for 10 games. His teammate Pavel Taran received 3 games suspension
(20 Nov 2013)
Dmitri Dudik named new coach at Vitebsk
Former national team player Dmitri Dudik, 36, was named new Vitebsk Head Coach. Dudik was in Vitebsk staff this season. Former headcoach Yuri Ivashin will remain in Vitebsk coaching staff
(14 Mar 2013)
Vitebsk suffered the biggest defeat of its history
Loosing 16-1 against Gomel in Belarus Open League last round, Vitebsk suffered the worst defeat of its history, while the result wasn't Gomel's best victory: Andrei Skabelka team won 17-1 against Yunost Sdyushor in 2001
(30 Nov 2012)
Vitebsk Kirill Sachivko takes 10 games suspension
Vitebsk defender Kirill Sachivko was punished with 10 games suspension because he deliberately knocked to the ice linesman Jezierski during last 21 October game against Shakhtar Soligorsk while trying to fight with Shakhtar Evgeny Dadonov
(16 Nov 2012)
A loss that hurts
Vitebsk was down 7-3 to Metalurgs Liepaja a few minutes into the third period of the Belarus league game, but still was able to score 4 goals and tie the game at 7 seven minutes before the end. The heroic effort was still in vain as Juris Upitis scored to restore Liepaja's lead at 57:24 and the game was lost 8-7.
(28 Sep 2011)
Historic rosters:
Historic statistics:
Past results:
League standings:
Fast facts
season 2023-2024
Kaunas City celebrate the qualification to the second round of Continental Cup with a ten-goals victory over Skautafelag Rejkyavik Read more»
Estonian champion wins KHL Zagreb ensuring first place for the home team Read more»