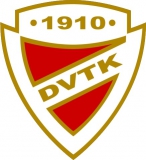 DVTK Jegesmedvék
Short name: Jegesmedvék
Year of foundation: 1978
Colours: black, yellow, white
Club status: active
Address: Miskolci Jegesmedve Jégkorong Sportegyesület
Görgey Artúr utca 19
3530 Miskolc
Phone: +36 (30) 947 4593
Fax: +36 (46) 477 644
Email: info@mikolcijegesmedve.hu
WWW: Miskolci JJSE
Did you find any incorrect or incomplete information? Please, let us know.
Season 2017-2018
Current roster
season 2017-2018
* no longer in the club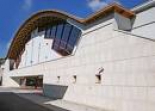 Adress: Görgey Artúr utca 19
3530 Miskolc
Phone: +36 46 506 442
Capacity: 2200
Opened in: 2006
from 1978 to 1990: Miskolci Kinizsi
from 1990 to 1994: Miskolci HC
from 1994 to 2015: Miskolci JJSE
from 2015 to present: DVTK Jegesmedvék
from 1899 to 2014: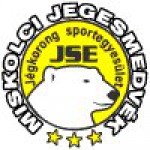 from 2014 to present: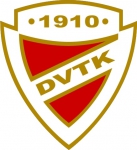 Debrecen EAC win Hungarian Cup
First ever trophy for DEAC Debreceni: the team wins the Hungarian Cup on home ice, by beating 5-4 at overtime in a thrilling final multiple champion Fehervar AV-19. Canadian Hugo Turcotte scores the winning goal at 61'. Titile holder Ferencvarosi wins the bronze winning 4-2 against DVTK Miskolci
(05 Apr 2021)
DVTK Jegesmedvék Miskolc win Hungarian Cup
Erste Liga champion DVTK Jegesmedvék Miskolc win its second Hungarian Cup, after two consecutive finals lost, by beating 4-0 Ujpest Budapest in the final, played at home rink. DVTK played its sixth final in the last seven editions of the tournament. In the semifinals, DVTK beat easily 5-1 Ferencvarosi, while Ujpest surprisingly won 5-4 at overtime against MAC Budapest, ewinner of last edition
(20 Jan 2018)
MAC Budapest wins Hungarian Cup
MAC Budapest won the first trophy of its history by beating 3-2 MOL champion DVTK Miskolci in Hungarian Cup final, played at Miskolc Arena
(29 Jan 2017)
DVTK Miskolc hires Stana as goalie coach
MOL Liga champion DVTK Miskolc announced former goalie Rastislav Stana as new goalie coach. Stana,36, retired after 2014-15 season after a career in North America, Sweden, Russia and Czech Republic. Although he has won just one national title, in 2013-2014 with Kosice, he was the gaolie of historic World Championship title won by Slovakia in 2002. He will work in Miskolc with former Sapa Fehervar junior teams goalie coach Tamás Farkas
(21 Jul 2016)
Sapa Fehervar win Hungarian Cup
Sapa Fehervar beats 4-1 MOL-Liga champion and Cup holder DVTK Miskolc to win 2015-16 Hungarian Cup in the rematch of last year final. Debreceni takes the bronze after 4-3 OT victory over MAC Budapest
(28 Mar 2016)
DVTK Miskolc changes coach
Current MOL Liga champion DVTK Jegesmedvék Miskolc announces a change on the bench: coach Peter Mayer was fired despite the team is leading the table, one point ahead MAC Budapest.
"There have been problems inside the team, so we had to change and move on, because we need new impulses" - said President of DVTK Miskolc Egri István
"Because we are in the first place, I have no reason to be ashamed of. What happened is part of a long process: I could not find a common language with the team" commented Mayer who will stay in the club coaching staff.
Mayer was replaced by Canadian Jason Morgan, until now on the bench of junior team, at his first assignment as senior coach
(03 Jan 2016)
SAPA Fehervar wins Hungarian Cup
SAPA Fehervar wins 4-0 against Miskolc in the final of Hungarian Cup and captures the last trophy of season. In the semifinal SAPA crushed 7-2 MOL Liga champion Dunaújváros Acélbikák, while Miskolc won 3-0 over Ferencvaros.
Dunaújváros wins bronze beating 2-0 Ferencvaros in third place final
Individual awards were assigned to:
Krisztián Budai (Miskolc) as best goalie
Victor Lindgren (Dunaújváros) as best defender
Frank Banham (SAPA Fehervar) as best forward
(29 Mar 2013)
MOL Liga Monday Night Recap - Miskolc Locks in 2nd Seed
All three teams with something to play for won tonight in MOL Liga action.  In the first game, ASC Corona Brasov shutout Ujpest TE 6-0.  Josh Bonar continued his strong season with a goal and three assists.  Levente Zsok added two goals and an assist, and Kevin Wehrs also scored one goal and added two assists.  Brasov remains three points out of a playoff spot with three games to play.
Miskolc Jegesmedvek easily handled Ferencvaros 7-2 and locked up the second seed for the playoffs.  This guaranttes them home-ice advantage in the first round.  Vladimir Dubek and Szabolcs Fodor each had two goals, and Martin Saluga added to his league leading scoring total with three assists.
Nove Zamky won a lopsided 6-1 victory over Dunaujvaros Acelbikak, one of the few in DAB Docler's amazing run his season.  Lubos Dobry had a goal and three assists on the evening and Miroslav Stefanka added two assists.  Nove Zamky holds the final spot of the playoffs by three points and is only two points away from moving into the third seed over HSC Csikszereda.
HSC Csikszereda did not play tonight, but lost the most ground with Nove Zamky and Brasov both winning.  On Friday, the two Romanian sides will play what is a must win game for both teams as Csikszereda, Brasov and Nove Zamky are all looking to clinch the final two playoff spots with three games left to play.
(18 Feb 2013)
Dab.Docler won Hungarian Cup
Sensational season for Dab.Docler Dunaújváros continues: after been crowned MOL Liga champion, team keeps also Hungarian Cup, winning 5-0, in MOL Liga finals replay, Miskolci JJSE, in front of its fans. This is third consecutive success in National Cup for Dunaújváros club.
(04 Mar 2012)
Miskolci ties the semi finals against Csíkszereda
Miskolci JJSE won game four 1-0 to tie the MOL Liga semi finals against HSC Csíkszereda 2-2. Bence Svasznek scored the goal in the second period.
Regular season winner Csíkszereda won the first two games but then Miskolci won its two home games. The winner of game five will play Dab.Docler in the finals.
(04 Feb 2012)
Historic rosters:
Historic statistics:
Past results:
League standings:
Fast facts
season 2017-2018
Cardiff Devils won by one-goal-difference against home side Grenoble and advances to the Continental Cup Superfinals along with Nomad Astana Read more»
Kazakh champion closes the Continental Cup semifinals round with a perfect record, by beating HK Zemgale in the last game Read more»