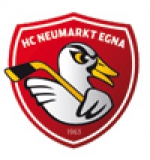 HC Egna/Neumarkt
Name in original language: HC EgnaNeumarkt
Nickname: Wildgoose
Year of foundation: 1964
Colours: blue,white,red
Club status: active
Address: Via Roma, 14
Romstraße 14
30044 - Egna/Neumarkt (BZ)

Phone: +39 0471 812 649
Fax: +39 0471 812 649
Email: hc-neumarkt@dnet.it
Did you find any incorrect or incomplete information? Please, let us know.
Season 2020-2021
Current roster
season 2020-2021
* no longer in the club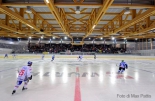 Adress: Würth Arena
Via Platz
30044 - Egna (BZ)

Capacity: 1200
Opened in: 2010
After 2018/19 season club quits Alps Hockey League, merged with SC Auer/Ora and continues only with Junior department
from 1964 to present: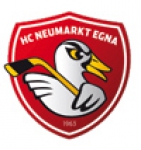 Italian Hockey League Elite started today
The Italian teams partecipating at Alps Hockey League started today the battle for qualification at Final Four, scheduled in next February, to assign the Italian title.
The eight teams were splitted in 2 groups, South A and B, with homa and away games scheduled between December 26 and January 6. The games count both for Alps Hockey League and the Serie A, this season called Italian Hockey League Elite. The first two teams for each group will advance to Final Four of February 10-11 to assign the title
Follow the IHL Elite on eurohockey
Group South A: SV Renon/Ritten, HC Val Pusteria/Pustertal, SG Cortina, Fassa Falcons
Group South B B: Asiago Hockey 1935, HC Egna, HC Gherdeina, SSI Vipiteno Broncos
(26 Dec 2017)
Merano and Pergine play for the Serie B title
Two-time Italian champion Merano and Pergine have qualified for the final Best-of-Five-series in Italy's second tier league 'Serie B'. Pergine, nicknamed the 'Lynx', was the eight-seeded team coming into the playoffs, sweeping the Aurora Frogs and Appiano Pirates on its way to the finals. The Eagles from Merano finished the regular season on third place, before knocking out HC Fiemme and the Neumarkt Wildgoose.
(29 Mar 2016)
Ludek Bukac new coach at Egna
Egna/Neumarkt announces Czech Ludek Bukac, 47, as new headcoach, replacing fired Mike Flanagan. Bukac, recently lead Czech Republic at WJC U18, is back in Egna where he coached team for a couple of seasons at the begin of the century.
(17 Nov 2014)
Egna fired coach
Neumarkt/Egna fired Canadian coach Mike Flanagan after four victories in 14 games of Italian Serie A. Flagan arrived this season at Egna after two years as Valpellice coach. Junior coach Martin Ekrt was named interim coach
(06 Nov 2014)
INL playoff pairings chosen
The Inter-National-League (INL), joint competition of teams from Austria, Italy and Slovenia, has a fixed schedule for the upcoming quarterfinals. Jesenice beat Caldaro 4:3ot in the decisive game for the last playoff ticket. Immediately afterwards, the first teams picked their opponent for quarterfinals. The pairings are: Gherdeina – Jesenice, Appiano – Bregenzerwald, Egna – Feldkirch, Zell am See – Lustenau. All best-of-five series start on March 1.
(27 Feb 2014)
Historic rosters:
Historic statistics:
Past results:
League standings:
Fast facts
season 2020-2021
IIHF President expressed a clear position on the situation in Ukrainian hockey during a meeting with the Federation Read more»
Ted Brithen scored three goals when Rögle beat another Swedish team, Frölunda, in the first of two games in the Champions Hockey League semi finals. Red Bull München and Tappare were supposed to play in Münich but that game was canceled ... Read more»