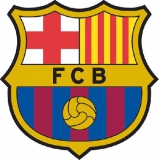 Did you find any incorrect or incomplete information? Please, let us know.
Season 2020-2021
Current roster
season 2020-2021
* no longer in the club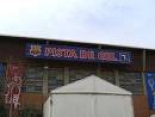 The team was founded in 1972, after the construction of the Pista de Gel. The first title was the Cup in 1976. In the mid-eighties decade, the senior team was disbanded leaving only the junior team. In 1990 the club came back to top competition, and after that won League and Cup competitions in the great 1996-97 season.
from 1972 to 2017: FC Barcelona
from 2017 to present: Barça Hockey Gel
from 1972 to present: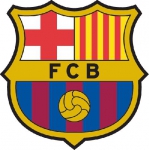 FC Barcelona win Copa del Rey
FC Barcelona has surprisingly triumphed in Copa del Rey, the Spanish national Cup, played in Jaca last weekend. The hockey section of the famous club won Spanish League champion, Cup holder and super-favourite Txuri Urdin San Sebastian 5-4 in a thrilling semifinal, decided by a goal of Bruno Baldris at 61:62 after having recovered the disadvantage three times in regular time. In the final, a clear victory 5-1 against Liga Nacional finalist CG Puigcerdà, which closes the season with two silver medals. Barcelona takes home the sixth Copa del Rey, after the last success in 2014-2015, curiously obtained against the same opponent and on the same ice
(14 Apr 2019)
Txuri Urdin retains title in Spain
Txuri Urdin San Sebastian completed a perfect season confirming the title of Liga Nacional alredy won last season by beating in 3 games - 4-3, 7-1 and 7-2 - archrival CH Jaca after dominating regular season and knocking out SAD Majadahonda in the semifinals. Jaca, finished second, eliminated FC Barcelona to reach the final. This is the title number 14 for Txuri, now the the winningest club of the country, having passed Jaca with 13 titles
In December Txuri also won Copa del Rey, the national cup, beating 3-1 Jaca in the final. Czech Pavel Mrňa from champion Txuri finished as Top Scorer with 34 (17+17) points
(26 Mar 2018)
Barcelona win Copa del Rey
FC Barcelona won for the fifth time, the first since 1996-97, Spanish Copa del Rey by beating 6-2 in the final arch-rival CG Puigcerdà at Jaca. In the semifinals, played on Saturday, Barcelona won 7-6 at overtime Txuri Urdin, while Puigcerdà won 5-3 hosts Jaca. Its the first trophy for Barcelona coach Danylo Didkovsky
(18 Jan 2015)
CH Jaca lost for the first time
After 18 rounds of Liga Nacional, champion CH Jaca lost saturday its first game. Txuri Urdin from San Sebastian was the first team to earn points from Jaca, winning 4-1 at Pabellon de Hielo in Jaca. American forward Adrian Sosa was the man of the match scoring an hattrick. CG Puigcerdà won the game between runner ups clashing FC Barcelona 8-0.

(29 Jan 2012)
Historic rosters:
Historic statistics:
Past results:
League standings:
Fast facts
season 2020-2021
The tenth title comes after a dominated final series, won in just 4 games. Read more»
Even if this is site mainly about European ice hockey we always look out for hockey around the world. In this piece we take a look back at some historic NHL moments. Read more»