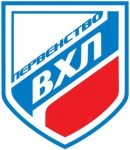 Russian Hockey League (RHL)
Did you find any incorrect or incomplete information? Please, let us know.
Last updated: 21 Jul 2015, 15:36
from 1992 to 2011: Pervaya Liga
from 2011 to 2015: Russian Hockey League (RHL)
from 2015 to present: VHL-B
Slavutich will not participate in the Belarus Extraliga
Slavutich Smolensk won't play in Belarus Extraliga in 2014-15 season. The club, acting in Russian 3rd league, applied to join Belarus Extraliga and the Belarusian Federation accepted the proposal, but, despite a verbal agreement wih Russian Hockey Federation, the bureaucratic procedure was not successful because only the Executive Committee of the Federation has the right to allow the move, but the date of his nearest Convocation is no earlier than September 25th, after the begin of Extraliga
(02 Sep 2014)
Slavutich can join Belarus League
Russian team Slavutich Smolensk can join Belarus League in the next season according to Belarussian tribuna.com. Slavutich won Russian Hockey League - Russian third division -  last season.
(21 Aug 2014)
No Kazakhstan League for Shakhtar Prokopyevsk
Russian club Shakhtar Prokopyevsk has officially refused to take part in the Kazakhstan League. The club's management reported that it could not fulfill all the conditions of Regulation imposed by the Kazakhstan Federation.
(27 Jul 2013)
Andrei Razin named new Kristall Saratov coach
Former player Andrei Razin was named new headcoach of VHL Kristall Saratov. He replaced Vladimir Kuplinov, moved to HK Tambov in RHL
(09 Nov 2012)
Former player Nikolai Fedyashev killed
Former player Nikolai Fedyashev, 29, was killed on September 02 outside a night club in Samara, Russia.
Fedyashev and a friend fought with people of Caucasian nationality inside the bar. In the street Fedyashev dealt a mortal blow to the throat with a knife. His friend also suffered stab injuries and is now in intensive care.
In his career he played hockey for the CSK VVS Samara, Kristall Saratov and Lada Togliatti in Russia. He played also in Kazakhstan, Slovakia, Hungary and closed active career in Romania
Recently, Fedyashev coached team Vympel
(04 Sep 2012)
Altai player found dead
21 years old Altai Barnaul defender Dmitri Orekhov was found dead in his garage the night between 23 and 24 December. The preliminary cause of death was carbon monoxide poisoning.
(25 Dec 2011)
Past league results:
League standings:
Historic statistic:
Individuals records:
Fast facts
season 2014-2015
As Sheffield Steelers (EIHL) gear up for a play off push changes were made. Read more»
From practice in a car park and over a Persian carpet to skating in one of the most prestigious hockey academies: Eurohockey meets Guila Mohajer: facing many difficulties, the first Iranian women hockey player is now studying coaching in Vierumaki Sport ... Read more»