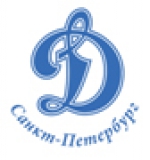 Did you find any incorrect or incomplete information? Please, let us know.
Season 2017-2018
Current roster
season 2017-2018
* no longer in the club
from 2012 to present: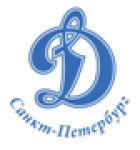 Dinamo St. Petersburg changes coach
VHL champion Dinamo St. Petersburg annunces club has terminated the contract by mutual consent with coach Leonids Tambijevs. The team is currently 5th in the standing with a 8-5 record. Tambijevs, on Dinamo bench since 2016, will be replaced by former Dynamo Moscow coach Sergei Oreshkin, in the team staff as consultant since last season. Oreshkin will be assisted by Italo-Canadian Ivano Zanatta
(16 Oct 2018)
MHL reaches 5,000
Today was the 5,000th game of KHL's junior league MHL played. MHK Spartak Moscow beat Dinamo St. Petersburg 4-3 in a shootout game in this historic event.
MHL started in 2009 and is now in its sixth season.
(11 Sep 2014)
Historic rosters:
Historic statistics:
Past results:
League standings:
Fast facts
season 2017-2018
After nine goals scored against SA Akureyeri, tonight Kurbads trashes Txuri Urdin Read more»
An injury to outstanding goalie Beukeboom in the decisive period helps Donbas to win a tricky game Read more»