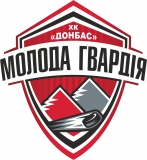 Molodaya Gvardia Donetsk
Name in original language: Молода Гвардія Донецьк
Nickname: Young Guards
Year of foundation: 2013
Colours: red, black
Club status: ceased
Address: Lenin Avenue, 93/A
Donets'k
Phone: +380 62 336 75 38
Did you find any incorrect or incomplete information? Please, let us know.
Season 2013-2014
Current roster
season 2013-2014
* no longer in the club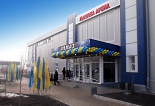 Adress: vul. Schetynina, 1-d
Donetsk
Ukraine
Capacity: 450
Opened in: 2011
from 2013 to present: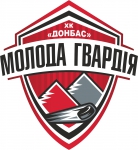 Donbas will miss KHL season
On Tuesday June 17th Donbas Donets'k president Boris Kolesnikov met KHL president Alexander Medvedev. They agreed that Donbas will miss KHL season 2014/2015. It's junior team Molodaya Gvardiya will also miss MHL season. Both teams will take part in Ukrainian League which is now being re-organized.
(18 Jun 2014)
Historic rosters:
Historic statistics:
Past results:
League standings:
Fast facts
season 2013-2014
Thailand was outstanding at the Southeast Asian Games in Manila, Philippines, beating Singapore 8-0 in the final. Read more»
First held at the 1920 Summer Olympics, the IIHF Ice Hockey World Championship is an annual tournament and one of the most exciting ones as well. The high-profile tournament was formed in 1908 and first held in 1920. In the beginning, ... Read more»