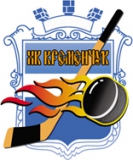 HC Kremenchuk
Short name: Kremenchuk
Name in original language: ХК Кременчук
Year of foundation: 2008
Colours: red, black
Club status: active
Phone: +380-67-530-56-53
Email: hockeyshop@ukr.net
Did you find any incorrect or incomplete information? Please, let us know.
Season 2017-2018
Current roster
season 2017-2018
* no longer in the club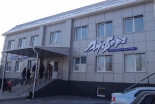 Adress: vul. Kyivska, 77
Kremenchuk
Poltavs'ka Oblast'
39631, Ukraine
Phone: +380 5367 80848
Email: info@iceberg-kremen.org.ua
Opened in: 2012
from 2008 to 2015: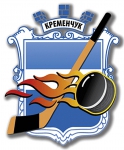 from 2015 to present: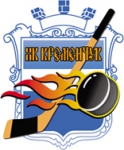 HC Kremenchuk applies to partecipate in Continental Cup
Ukraine silver medalist HC Kremenchuk applied to partecipate in next Continental Cup hosting one group in its arena. Kremenchuk won the regular season of Ukraine League, losing finals against ATEK Kyiv. The draw for 2015-16 Continental Cup will take place on June 20. Recall last season Ukraine representative Companion Kyiv withdrawn from competition due to the political situation
(27 May 2015)
ATEK Kyiv wins Ukranian League
ATEK Kyiv surprisingly wins 2014-2015 Ukranian League beating 4-3 in a dramatic game #3 of finals regular season winner and favourite HC Kremenchuk. Decisive goal was scored at 77:46 in the overtime by Belarusian Evgeny Krivomaz. Kremenchuk won 4-2 game #1 of final series in Kyiv but lost 3-2 game #2 and 4-3 game #3 at home.
It's the second title for ATEK after that won in 2006-207 season. Then club was inactive from 2008-09 to 2014-2015. ATEK forward Pavel Dvoretsky was named League MVP. Started in February after a difficult preparation, Ukraine League alligned just four teams and lasts two months. Kremenchuk proposed the dispute of another tournament in May, named Ukraine Cup, to ensure some games more for the teams.
(07 Apr 2015)
Historic rosters:
Historic statistics:
Past results:
League standings:
Fast facts
season 2017-2018
After two years of preparation, next November the new multi-national tournament will see the light Read more»
KHL President Alexei Morozov said non-Russian clubs will start the season in Russia and may stay there until the issue of crossing borders between states is resolved. Read more»