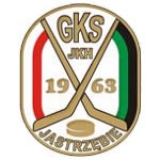 JKH GKS Jastrzębie
Short name: Jastrzębie
Name in original language: JKH GKS Jastrzębie Zdrój
Year of foundation: 1963
Colours: green,black,yellow,orange
Club status: active
Address: ul. Leśna 1
44-335 Jastrzębie-Zdrój
Phone: +48 32 4761650
Fax: +48 32 4761650
Email: jkh.hokej@interia.pl
WWW: JKH GKS Jastrzębie
Did you find any incorrect or incomplete information? Please, let us know.
Season 2017-2018
Current roster
season 2017-2018
* no longer in the club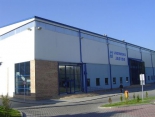 from 1993 to 2008: JKH Czarne Jastrzębie
from 2008 to present: JKH GKS Jastrzębie
from 1899 to present: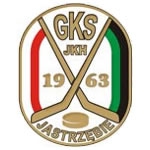 Cracovia Krakow wins Polish Cup
Outclassing 5-0 host Nowy Targ, Cracovia Krakow wins the second Polish Cup of its history completing a perfect weekend with a 8-0 record. Maciej Urbanowicz scored 2 goals and served one assist, while teammate Mateusz Rompkowski was awarded as MVP of the final. In the semifinals Cracovia won 3-0 against GKS Jastrzębie while Nowy Tag advanced beating 5-3 champion GKS Tychy
(30 Dec 2015)
Polish Cup 2015 will be assigned in Nowy Targ
After 10 years from the last appearance, the Nowy Targ Arena, with capacity for 3.500 spectators, will host the finals of Polish Cup 2015 on 29-30 December 2015, featuring the best four teams after two rounds of the regular season. The semifinals pairs are:
16:00 Comarch Cracovia - JKH GKS Hawks
19:30 TatrySki Podhale Nowy Targ - GKS Tychy
The final will started on 30 December at 18:30
(12 Dec 2015)
JKH Jastrzebie announces new coach
Slovak Robert Kalaber was announced as the new coach of JKH Jastrzebie. 45-years-old Kalaber lead Zilina in Slovak Extraliga last season
(02 Jun 2014)
JKH Jastrzębie wins Polish Cup
JKH GKS Jastrzębie win its first ever title - the 2012 Polish Cup - beating 4-2 favourite and current tile holder KH Sanok, in front of 3.500 spectators in the Sanok Arena.
In very interesing semifinals, JKH GKS Jastrzebie won 4-3 in overtime against GKS Tychy and KH Sanok in shoot-out won 5-4 against Comarch Cracovia.
Review all Polish Cup stats on eurohockey.com!|

Tournament awards:
Best goalie: Kamil Kosowski (Jastrzebie)
Best defender: Pavel Mojžíš (Sanok)
Best forward: Richard Kral (Jastrzebie)
(30 Dec 2012)
Richard Král injuried
JKH Jastrzebie Czech forward Richard Král broke the knee ligament during the match against Podhale after he was hardly charged. He may not be able to play to the end of this season. Richard had played 29 matches, scored 16 goals and served 26 assists.
(18 Jan 2012)
Historic rosters:
Historic statistics:
Past results:
League standings:
Fast facts
season 2017-2018
Finalist in the last two editions, Italian team dominated the Continental Cup group played at home Read more»
For the second consecutive season, Latvian team dominate the Continental Cup group at home flying to Semifinals. SA Akureyri won historical bronze Read more»