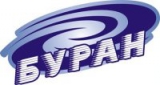 Buran Voronezh
Name in original language: Буран Воронеж
Year of foundation: 1949
Colours: blue, white
Club status: active
Address: ul.Karl Marx, 116
394030, Voronezh
Phone: +7 (473) 252-49-88
Email: hcvoronezh@mail.ru, hc.buran@vhlru.ru
Did you find any incorrect or incomplete information? Please, let us know.
Season 2019-2020
This club in 2019-2020: VHL
Current roster
season 2019-2020
* no longer in the club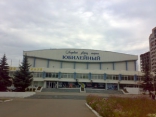 Adress: ul. Karl Marx, 116
394030, Voronezh
Phone: +7 (4732) 52-26-34
Capacity: 3040
Opened in: 1986
from 1949 to 1977: Dynamo Voronezh
from 1977 to 1996: Buran Voronezh
from 1996 to 2006: HK Voronezh
from 2006 to present: Buran Voronezh
from 1996 to 2006: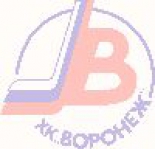 from 2006 to present: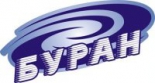 Buran changes coach
Buran Voronezh announces coach Viktor Bogatyrev resigned from his charge. Club promotes junior team Rossosh coach Sergei Kary. New coach of Rossosh will be mr. Kary assistant Oleg Rudakov. Kary already coached Buran from 2006 to 2010
(31 Dec 2014)
Atlant and Neftekhimik sign farm-team agreement
Neftekhimik Nizhnekamsk signed a farm team agreement with Kristall Saratov, while Atlant Moscow Oblast will have Buran Voronezh as farm team.
(10 Jun 2013)
Buran becomes Atlant farm-club
Atlant Moscow Oblast and Buran Voronezh signed an agreement on mutual cooperation. Thus, in the season 2013/14 Voronezh team will be Atlant farm club in the championship VHL.
(04 Jun 2013)
Four new teams in VHL
The General Meeting of members of the VHL helding in Sochi discussed the admission of new members to the VHL.
After the voting, the new members officially admitted are: Buran Voronezh, THK Tver, Kuban Krasnodar and Kazakh Sary-Arka Karaganda.
Lokomotiv Yaroslavl, as a separate team from the main one, was confirmed in the League and Chelmet Chelyabinsk enters as successor of folded Mechel.
(03 Jun 2012)
Karlovy Vary enters in MHL, six new clubs in MHL-B
Czech team Karlovy Vary will have a junior squad in next MHL. Team's apply was approved unanimously during the general meeting of clubs participants at 2012/13 MHL.
"Karlovy Vary has an excellent infrastructure in our region. We have 9 ice hockey clubs and our own Academy. The MHL is currently the best project in the junior hockey world and is growing rapidly" - said the team director Aleksei Naumov.
At the same meeting 6 new applies were approved to enter in MHL-B: HC Dimitrov, HC Zauralie Kurgan, HC Ryazan, HC Buran Voronezh, HC Belgorod and HC Sputnik Nizhny Tagil
(27 Apr 2012)
Historic rosters:
Historic statistics:
Past results:
League standings:
Fast facts
season 2019-2020
Buran Voronezh participates in season 2019-2020: VHL
After two years of preparation, next November the new multi-national tournament will see the light Read more»
KHL President Alexei Morozov said non-Russian clubs will start the season in Russia and may stay there until the issue of crossing borders between states is resolved. Read more»