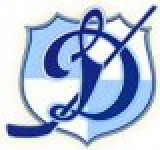 Dynamo Kharkiv
Name in original language: Динамо Харків
Year of foundation: 1979
Colours: white, blue
Club status: ceased (ceased in september 2014 due to lack of funds)
Address: 3, Dynamo street
Kharkiv
Phone: +38 050 130 70 60
Fax: +38 067 441 70 36
Email: hcdynamo@ukr.net, julie_fluke@mail.ru (Press Office)
WWW: Dynamo Kharkiv
Did you find any incorrect or incomplete information? Please, let us know.
Season 2013-2014
Current roster
season 2013-2014
* no longer in the club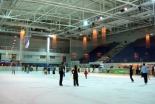 Adress: vul. Heroyiv Pratsi, 9
Ice Arena "Ice Hall"
TEC Dafi
Kharkiv
Ukraine
Phone: +380 57 7 282 464
Email: ice-hall@dafi.com.ua
Capacity: 1500
Opened in: 2008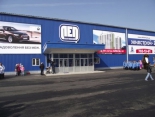 Adress: prosp. Traktorobudivnykiv, 55-b
Kharkiv
Ukraine
Capacity: 500
Opened in: 2011
The club was established in July 1979 on the basis of the youth of Moscow team "Dynamo", which had previously won the national championship among juniors. In Kharkov arrived 15 players, led by head coach Valentin Egorov. They were also joint able young hockey players from Voskresensk, Kiev, Minsk, Ufa, Penza, Novokuznetsk. Egorov and his assistants had to start as they say, from a scratch. Nevertheless, "Dynamo" played fairly sure in the first season in western part of the second league. Newbie not only took place in mid-table, but after the tournament a number of leading players had been delegated to the higher level clubs. Some have suggested that such losses would be in irreplaceable. But its second season "Dynamo" has played more successfully, won the third place and received the right to participate in the the transition tournament with teams from the first league. However, Kharkovites did not immediately overcome this barrier. But nevertheless they left fond memories of themselves. They won at least once in all clubs participating in the tournament in the first league. And again at the end of the season a number of players of "Dynamo" had been transferred to the famous clubs.
However, the core team managed to be saved. And in the third championship the matured "Dynamo" easily solved the problem of transition into the first league. In the regional tournament Kharkovites, however, were on the second place, but in the competition between the best clubs they become the first in the second league and received the right to rating upgrade.
In the first league "Dynamo" has played for six years. Is it much or little? This could be estimated in different ways. But let us recall that at the same time for much longer periods of time a few clubs managed to get the top. Playing in the first echelon, Kharkov team was gradually gaining strength. This was indicated by the results. The first season in the company of more experienced rivals the collective finished at the seventh place, was the fourth in the second season, and then consistently ranked among the participants of the transitional tournaments with Premier League clubs. Double times "Dynamo" was close to the goal, but a little does not hold. Fans even began to say that the players themselves do not want the Premier League. But the national championship 1987-1988 has shown that this was not so. Once V. Egorov again became the team's coach and managed to incline all the players in success so that "Dynamo" with a gleam won preliminary competitions, and has managed to all their best in the transition tournament, and secured a place among the giants of Russian hockey in advance. The last season the "Dynamo" started in the group of strongest. The debut, admittedly, was hard. But slowly the team began to play better and at the final segment of the preliminary stage has made a number of convincing victories both at home, and, that was the significantly pleasant, away. The number points also have grown. Only lack of time made not possible to achieve the maximum objective - to get to the Ten Top. However, then the minimum objective (maintaining the place in the Premier league) was solved without much efforts. In the transition tournament the "Dynamo" was played so fundamental, so firmly that none of the experts had have never any doubt in the ability of Kharkovites to defend their right to participate in the strongest group. And their first anniversary the team met again in the leading clubs of the country. In 2011 in Kharkov the famous ice hockey team "Dynamo" was recreated. The full name of the team is "Dynamo" (Kharkiv) - SDYUSHOR. Players of the team played under the name "SDYUSHOR Kharkov" till 2003. Now the team participates in Ukraine Ice Hockey Junior Championship (young men to 17 years old). Also, without taken into account, Kharkovites play in Russian championship, division "Center" (young men to 17 years old). The new logo of the team «Dynamo» is a connection between two historical periods, the past and present independent Ukraine, which is emphasized by two dates of the club's foundation - historical in 1979 and the modern in 2011. Revival of traditions is the slogan of the modern Kharkov ice hockey club. In 2013-14 season team didn't competed in senior league for financial problem
from 2011 to 2012: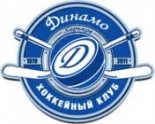 from 2012 to present: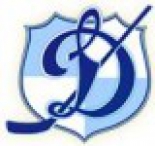 Companion - Donbas-2 will be the final in Ukraine
Companion Naftogaz Kyiv advances for the first time to PHL finals after beating 2-1 SO Sokil Kyiv in a dramatic semifinal game #5. Companion will face champion Donbas-2 that eliminated 3-0 in the series Dynamo Kharkiv.
Regular season dominator Berkut Kyiv was disqualified for financial irregularities and didn't competed in playoffs
(17 Mar 2013)
Dmitri Yakushin resigns as Dynamo Kharkiv coach
After the 3-4 loss at overtime in first semi-final match against Donbas Donets'k, Kharkiv head coach Dmytri Yakushin steps down as coach of the club.
"I would like to thank the fans and the team for this game. Our team is made by real men and excellent professionals. It's very hard to set up the team when don't receive salary Today before the game our goalie Vitali Trus didn't have the stick. I can't complain the dedication of my guys, this was one of our best games.
In the second game, lost by Dynamo 1-6, Yakushin was allligned as defender.by new coach Aleksandr Kobikov, former Yakushin assistant coach
(11 Mar 2013)
Another no-show in Ukraine
Dynamo Kharkiv received a 5-0 forfeit for failure to appear in the match with Bilyỹ Bars Bila Tserkva. It was reported that the players decided to boycott the match because of delayed wages.

This is the fourth case of no-show for the match of the season. Also Levy L'viv, Sokil and Berkut were fined with a forfeit
(02 Feb 2013)
20 games suspension for Maksim Martyshko
Ukrainian Professional League (PHL) Disciplinary Committee decided to disqualify Donbas Donets'k forward Maksim Martyshko for 20 games for deliberately blew the judges with the stick after the 17 November game against Dynamo Kharkiv, when the referee gave him a major penalty In addition, Martishko may have to pay a fine of two thousand hryvnia. For the same game Dynamo headcoach Dmitry Yakushin was banned for three games of the regular season for illegally entered in the referee's locker room
(21 Nov 2012)
Historic rosters:
Historic statistics:
Past results:
League standings:
Fast facts
season 2013-2014
EIHL chairman Tony Smith spoke to a local radio station with regard to the EIHL situation. Read more»
The NHL is recognized around the world as the biggest ice hockey league. It is the ultimate aim for any player, where they can pit their skills against the best, attempt to attain the most reputed ice hockey accolades, and earn ... Read more»