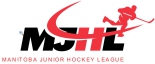 MJHL
League status: Active
English name: Manitoba Junior Hockey League
Head manager: Kim Davis
Year of start: 1918
Did you find any incorrect or incomplete information? Please, let us know.
The MJHL consists of 11 teams in two divisions, five in the Addison Division and six in the Sher-Wood Division. Each team plays 62 games during the regular season and the top four teams in each division qualify for league playoffs. The playoffs are an elimination tournament consisting of three rounds of best-of-seven series. The first two rounds determine which team from each division will advance to the final round. The winner of that series becomes the MJHL and Turnbull Cup champion.
The winner of the MJHL playoffs (Turnbull Cup) continues on to play in the Western Canada Cup tournament, where it competes against the champions from Saskatchewan, Alberta, and British Columbia for one of two berths in the Royal Bank Cup, the Junior "A" National Championship Tournament. From 1971 to 2012, the Manitoba champion would play in the Anavet Cup, a best-of-seven series against the champion of the Saskatchewan Junior Hockey League, to determine who would play for the Royal Bank Cup.
Past league results:
League standings:
Historic statistic:
Individuals records:
Fast facts
season 2020-2021
Detva owner Róbert Ľupták decided to move the Extraliga license to Prešov Read more»
After a tough conflict between the two entities, an agreement was reached Read more»