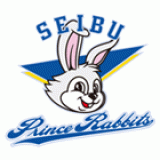 Seibu Prince Rabbits
Year of foundation: 1972
Club status: ceased (club folded for financial difficulties after the 2008-09 season)
Did you find any incorrect or incomplete information? Please, let us know.
Season 2008-2009
Current roster
season 2008-2009
* no longer in the club
he club was founded as the Kokudo Keikaku Ice Hockey Club in Karuizawa, Nagano in 1972. They won the Japan Ice Hockey League and All Japan Ice Hockey Championship in 1974. Since then, they have won the League 13 times and the All Japan Championship 11 times. They moved to Shinagawa, Tokyo in 1984, then to Yokohama, Kanagawa in 1991. They changed their name to the Kokudo Ice Hockey Club according to the change of their parent company's name. They merged with the Seibu Railways Ice Hockey Club in 2003 and moved to the Suntory Higashi-fushimi Ice Arena (renamed to DyDo Drinco Ice Arena in 2006 when the naming rights contract went to DyDo Drico) in Nishitokyo, Tokyo where Seibu had been based. Their parent company Kokudo ceased to exist in 2006 after a merger with Prince Hotels, Inc. They adopted the new name Seibu Prince Rabbits in 2006. The club also had a women's team called the Seibu Princess Rabbits.
On December 19, 2008, Prince Hotels & Resorts officially announced its intention to fold the team at the conclusion of the 2008-09 season, citing funding difficulties in a harsh economic climate.
Prince Hotels & Resorts negotiated with over twenty companies to find a new owner, however, did not succeed due to the economic situation in Japan, and due to the declining popularity of ice hockey itself. Prince Hotels & Resorts announced the disbanding of the team as of March 31, 2009.
from 1972 to 1991: Kokudo Keikaku Ice Hockey Club
from 1991 to 2006: Kokudo Ice Hockey Club
from 2006 to present: Seibu Prince Rabbits
from 2006 to present: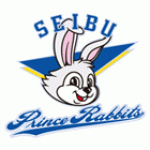 Historic rosters:
Historic statistics:
Past results:
League standings:
Fast facts
season 2008-2009
Seibu Prince Rabbits participates in season 2008-2009: Asia League
The second European club competition celebrates the quarter of century starting the battles for the silver plate in September Read more»
Ice Hockey is a very popular sport. One of the main reasons for this popularity is that the game is very fast, and each match is full of exciting moments. Even though Ice Hockey is already very exciting, some people want ... Read more»